So I'm a little late with this post, but we had a fantastic Easter weekend with my mom and sister in town. We were able to spend a lovely day Saturday at the Zilker Botanical Gardens here in Austin. The weather was perfect which made for a perfect visit to the gardens. Mom captured a few dozen pictures of our visit with her phone, I will share just a few. The pics didn't turn out too bad...
Nice view of downtown Austin from the gardens.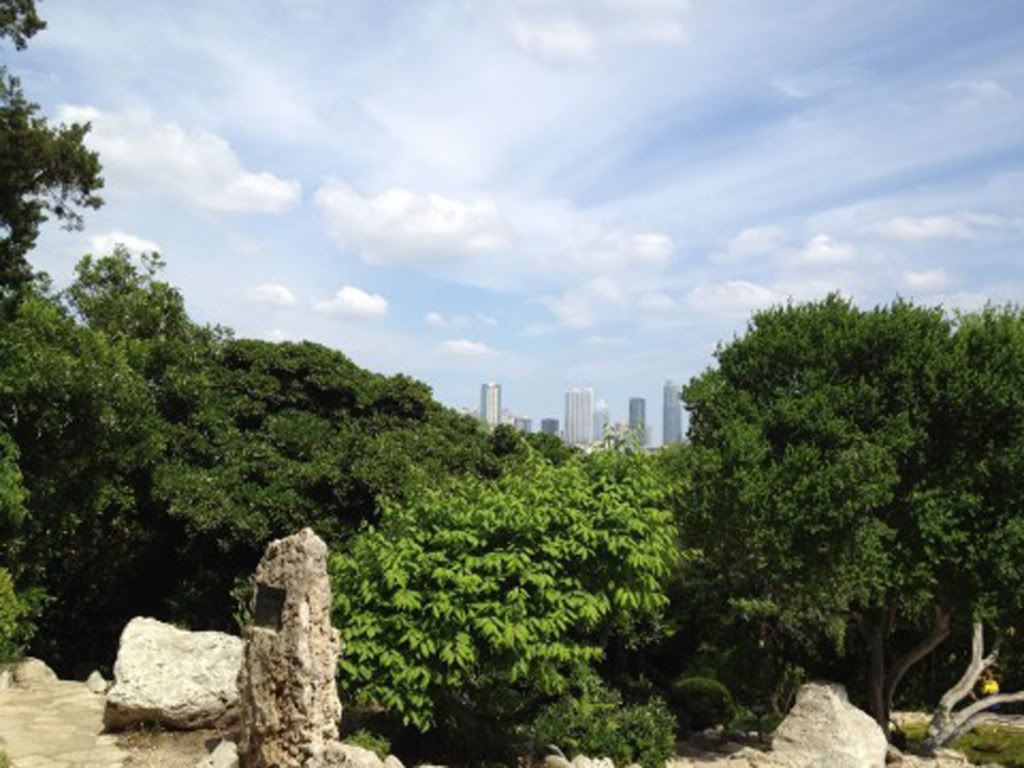 The gazebo at the reflecting pond.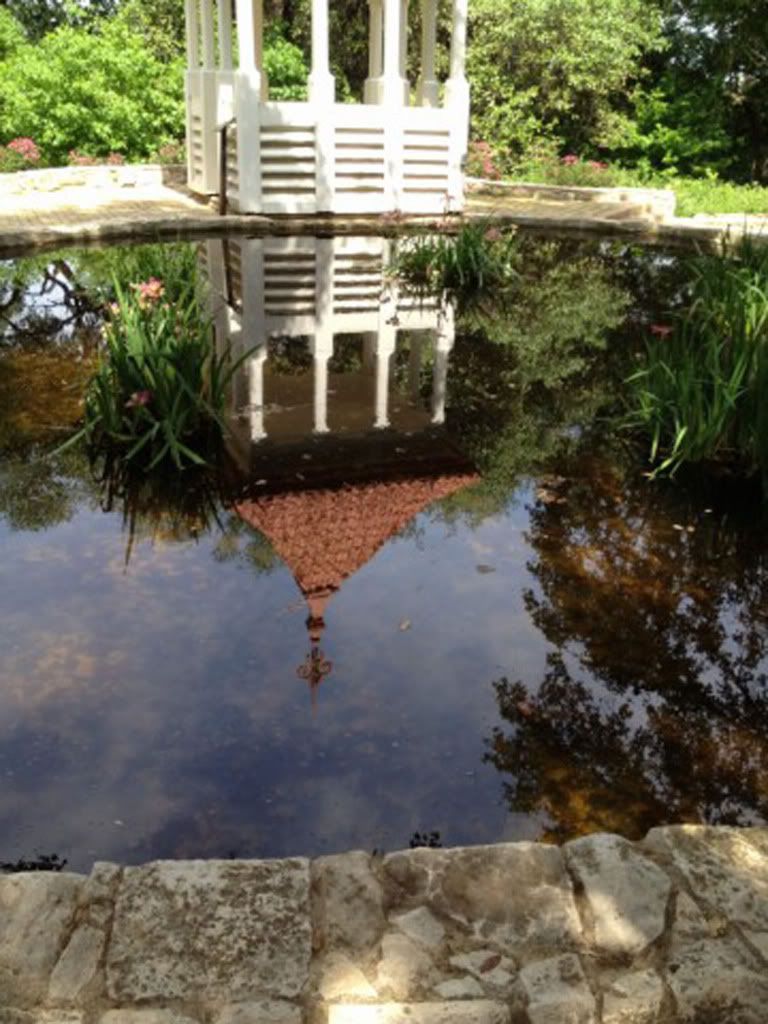 I love all the different levels and textures here.

My mom with Devin. Love it!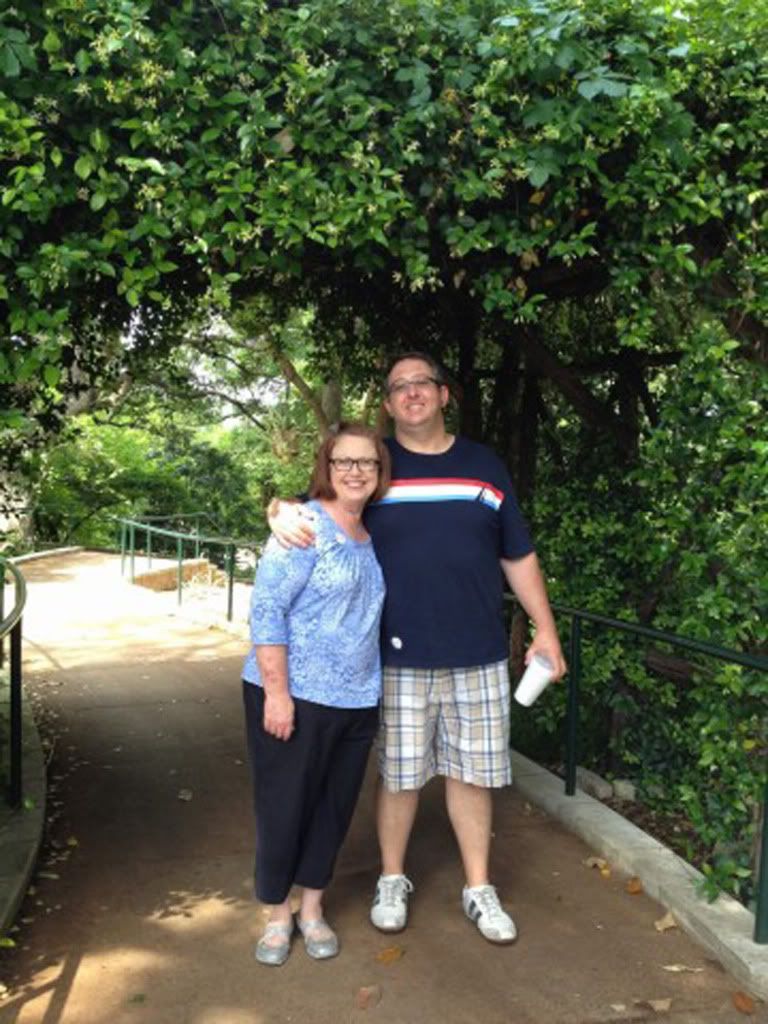 My sister's turn to strike a pose with a waterfall. She is better at it than I am.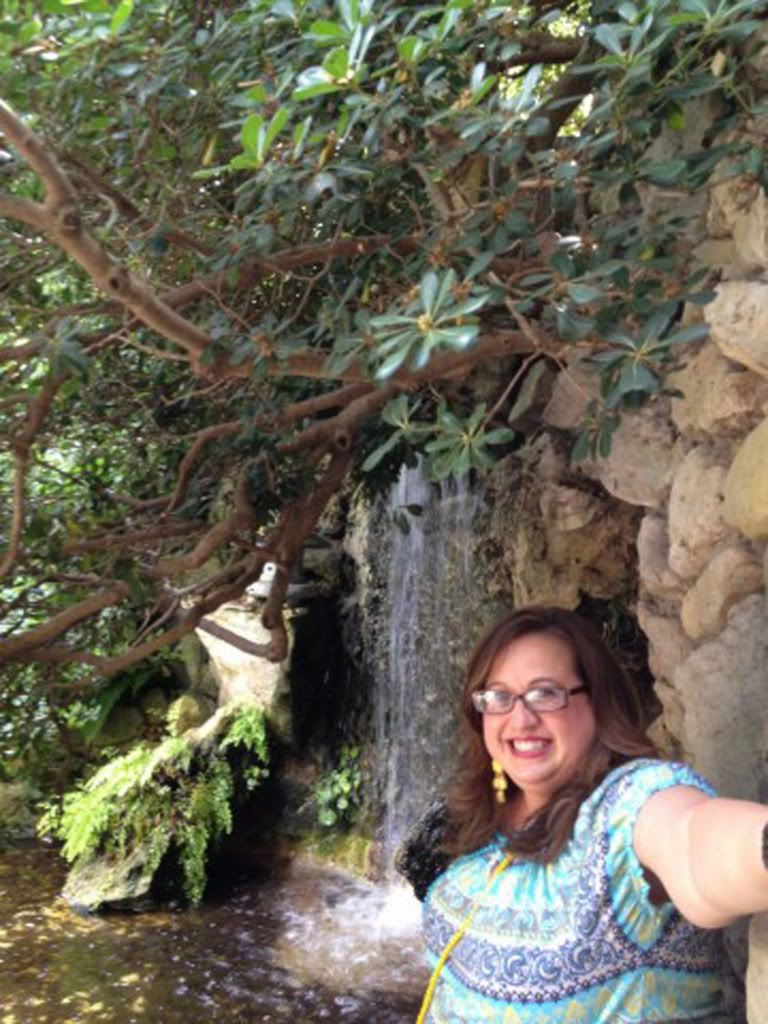 On Sunday we just happened to spot someone on their way to work I am assuming.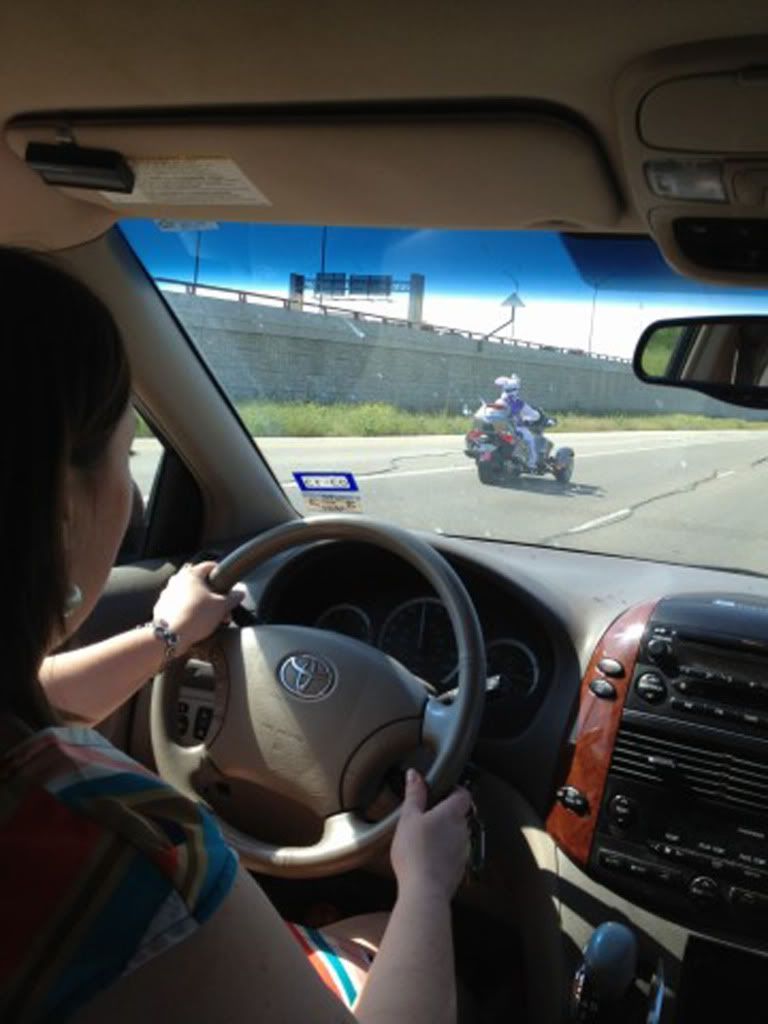 Can you tell who it is? Well it is the Easter Bunny of course. On his/her way to hide some eggs I'm sure.
I always wondered how the Easter Bunny got around, now I know it is a super sweet 3-wheeler motorbike thing. And you can't ride one with out the goggles, very smart Easter Bunny, very smart.
There you have it, a nice Easter in Austin, Texas. Keepin' it Weird folks!