In our house, we have a plethora of projects going on at any time. I can easily get distracted by small projects that i dream up in an instant...while sitting on the couch watching TV. The thought of, oh I have tons of paint in the garage, and I hate this tile on the fireplace happens in an instant. And that my friends, is how this little Fireplace Face Lift came to be. This is the fireplace in all it's glory before I jazzed it up.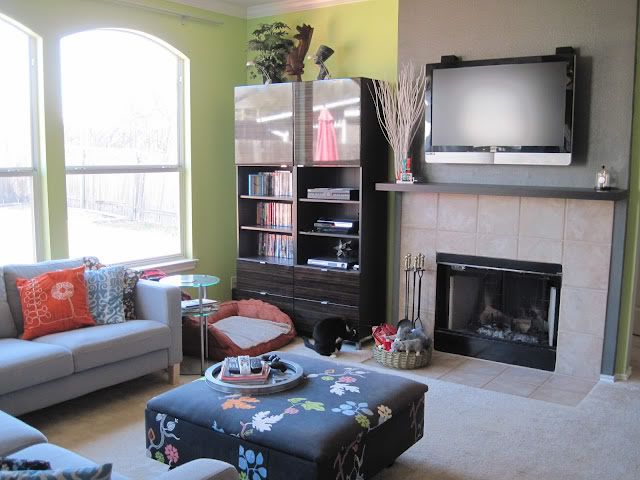 Not horrible, right. But it wasn't great. We have great plans of someday doing an awesome stacked stone tile on the whole shebang from floor to ceiling, but that is way down on the list of priorities. So in the mean time, I NEEDED to get rid of the the brown/peachiness that was all up in the fireplace's business.
Simple solution, paint. I have about 500 gallons of different paints in the garage, so I mosied on out there and grabbed some latex primer, some latex paint, paint brush, and foam roller. The only thing I was missing was some water based polycrylic, which I picked up at Lowes for about $8.
I removed the mantle from the fireplace, which is actually an IKEA Lack shelf that will get replaced when we do the BIG fireplace makeover, all while enjoying "The Voice" on the tube. (please ignore the fluorescent green walls in these pictures, they really don't glow in real life)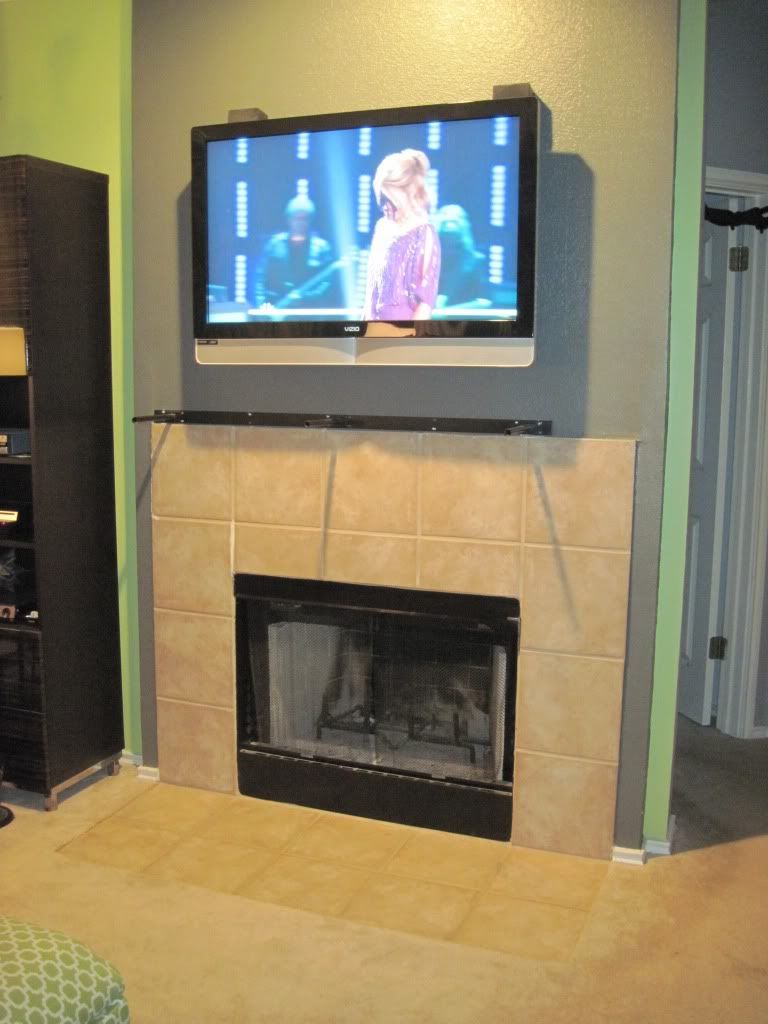 Filled a couple of small chips/cracks with paintable caulk.
Once the caulk had dried, I taped off the wall and firebox, and started priming.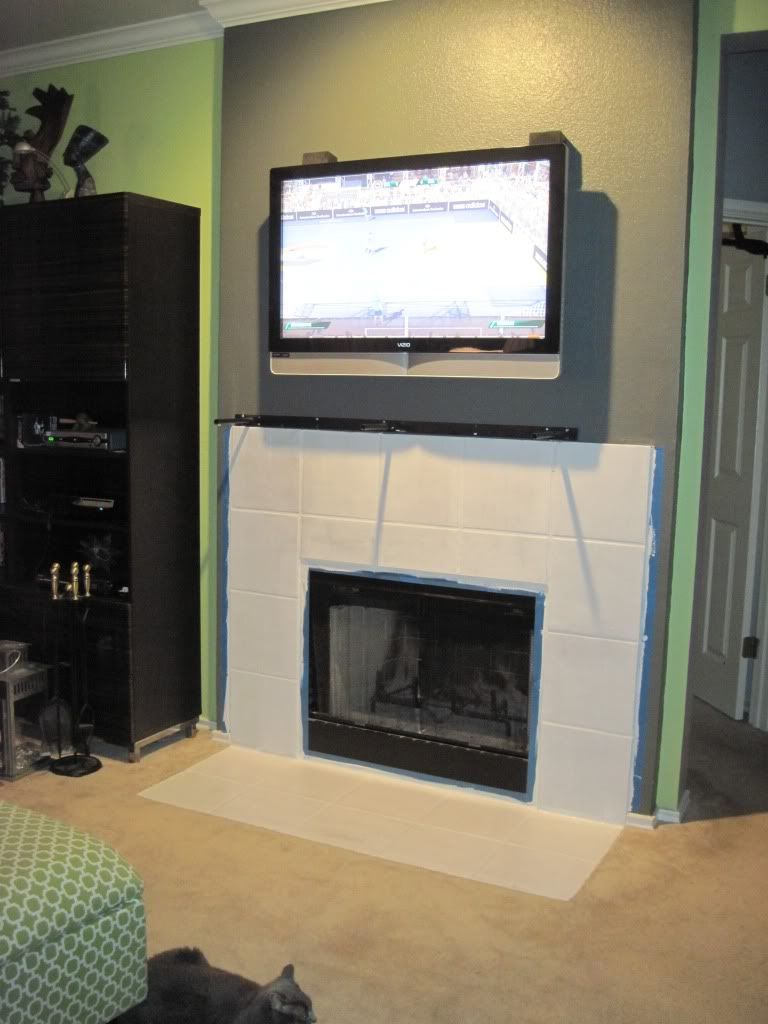 Do you notice my helper in the picture above? This is what you have to do to your work zone when you have such great helper. I created the no go zone for the the furry babies with the mantle I took off and a few things laying around. I realize they could jump over this set-up but amazingly they didn't.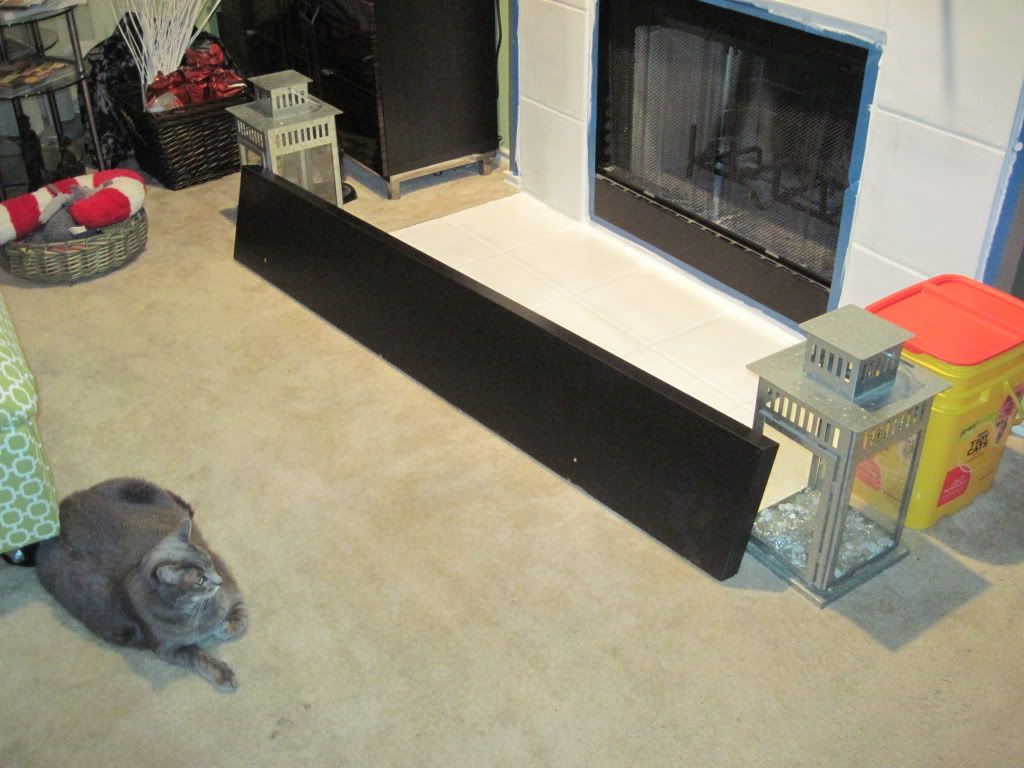 I only did one coat of primer because it covered pretty well and with 2 coats of paint, it would look great. This is after the 2nd coat of paint.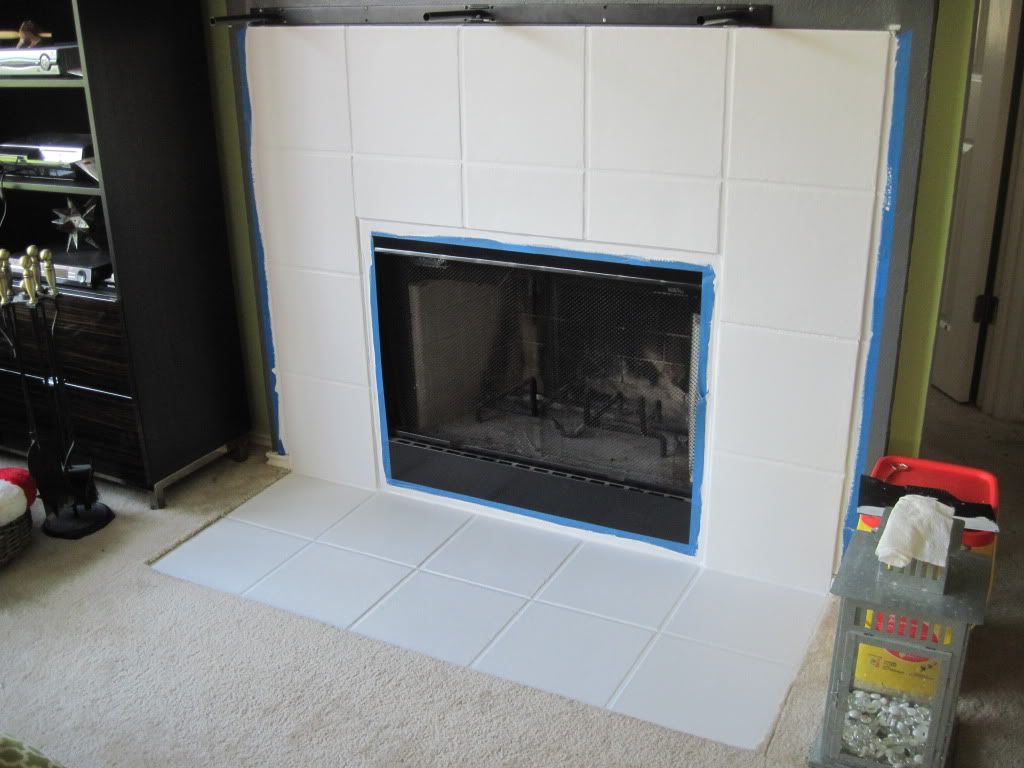 After the paint had dried thoroughly, I applied two coats of Minwax water based polycrylic to seal the paint and make it super durable. The beauty of the water based polycrylic is it doesn't yellow like regular polyurethane.
Here is the final result. Not too shabby for $8. I knew there was good reason to keep all that extra paint in the garage. With me, you never know when you might need to paint something.