Devin and I were excited to be able to make a trip to Albuquerque this year for the 2012 Albuquerque International Balloon Fiesta. It is my goal to try to attend every other year, and this was our year! We loaded up the car, and the hound dog and headed north west. I have to say that the Balloon Fiesta never ceases to amaze me. There is just something about waking up before dawn and bundling up for the cold weather to witness one of the most beautifully amazing spectacles of my life. I grew up attending this fiesta and it just never gets old.
Here we are...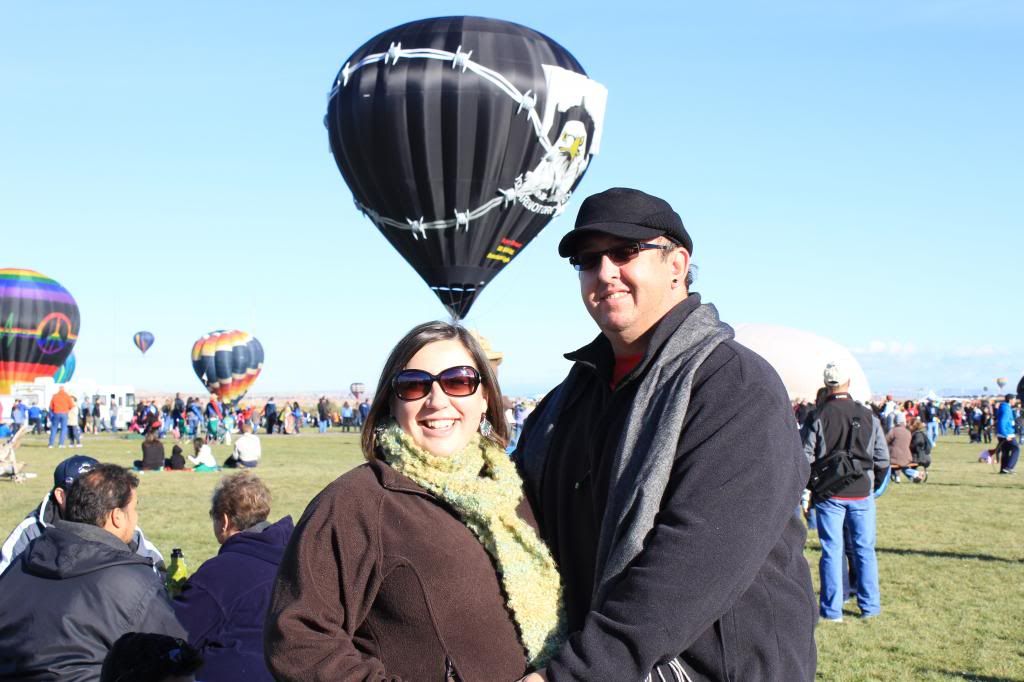 Like always, we took way too many pictures of balloons, but this year Devin captured some beautiful pictures that will document our baby girl's first official visit to the balloons (although she didn't get to see any of it)!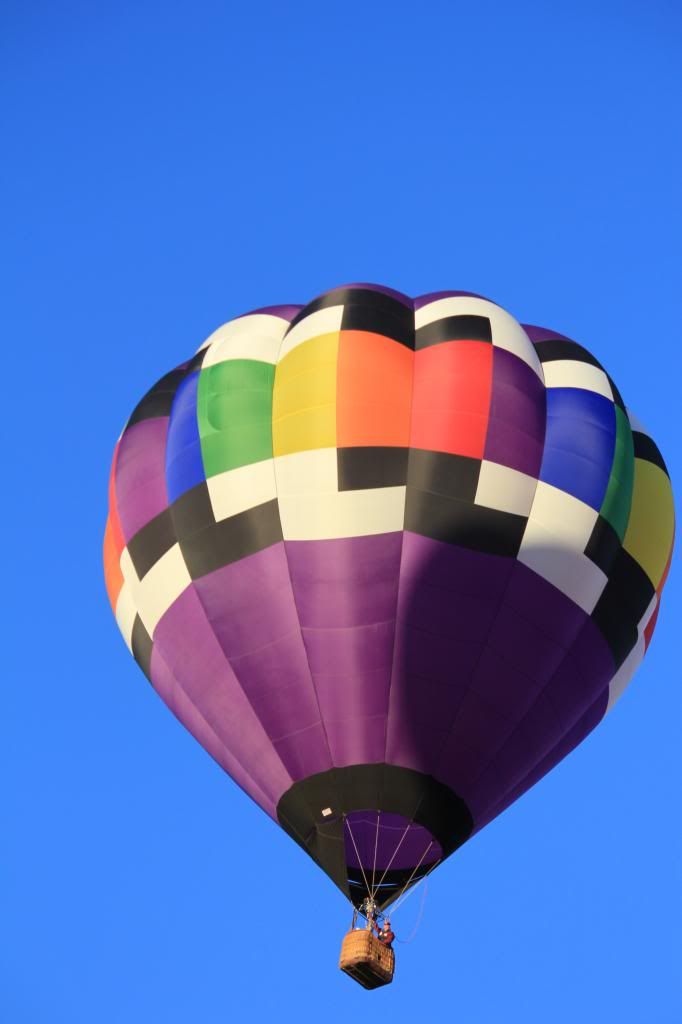 Hot air balloons come in all shapes and sizes and it is so fun to see what new "special shapes" will be unveiled. This year it was Elvis!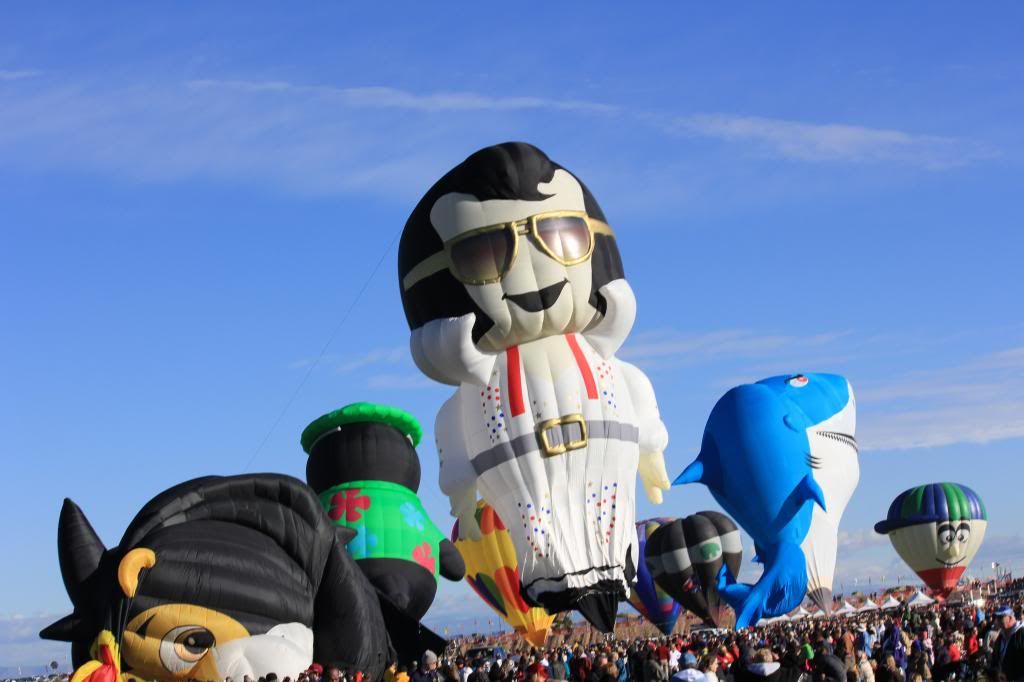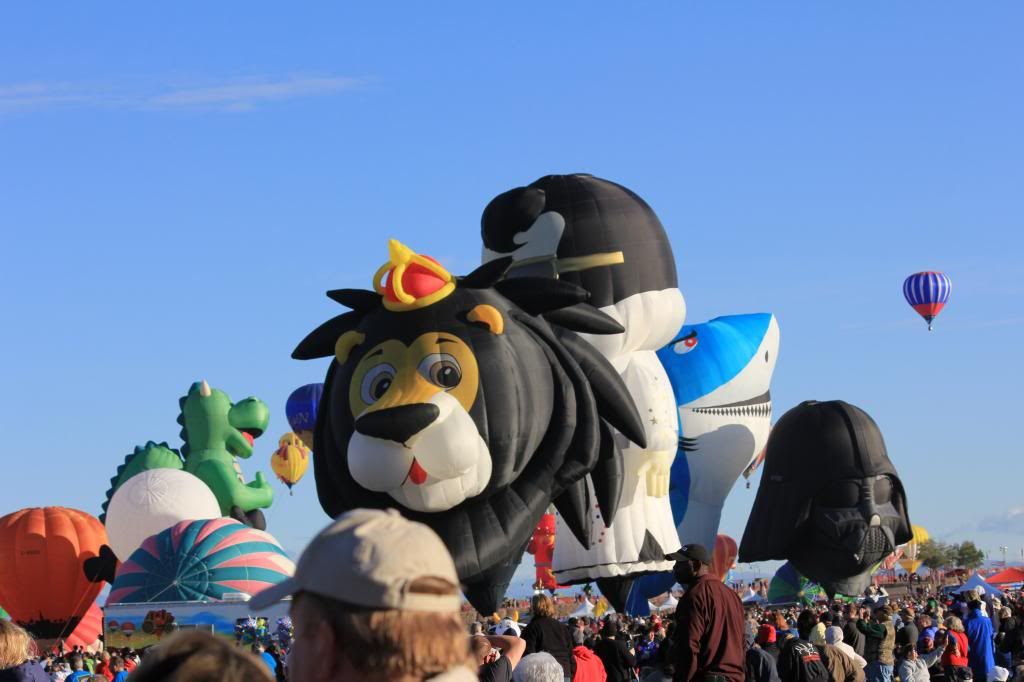 The bees are among one of the crowd favorites, as the pilots can make them kiss and hold hands. How sweet are those bees!
One of the things I love most about the Balloon Fiesta is that it is totally interactive. You are able to walk right up to the balloons and talk with the crew members as they are preparing to launch. It is awesome to see the sheer scale of these balloons...especially Airabelle the Creamland Cow.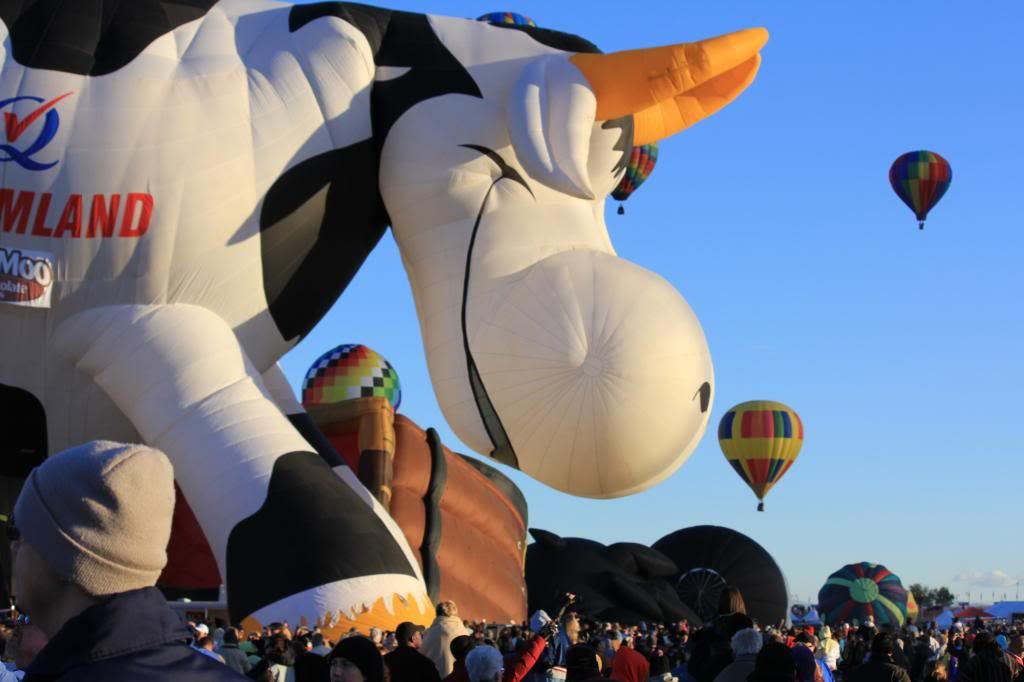 The weather that day couldn't have been more perfect for the event. It was cool but not freezing and not a lick of wind. The mountains were also sporting a beautiful blanket of clouds.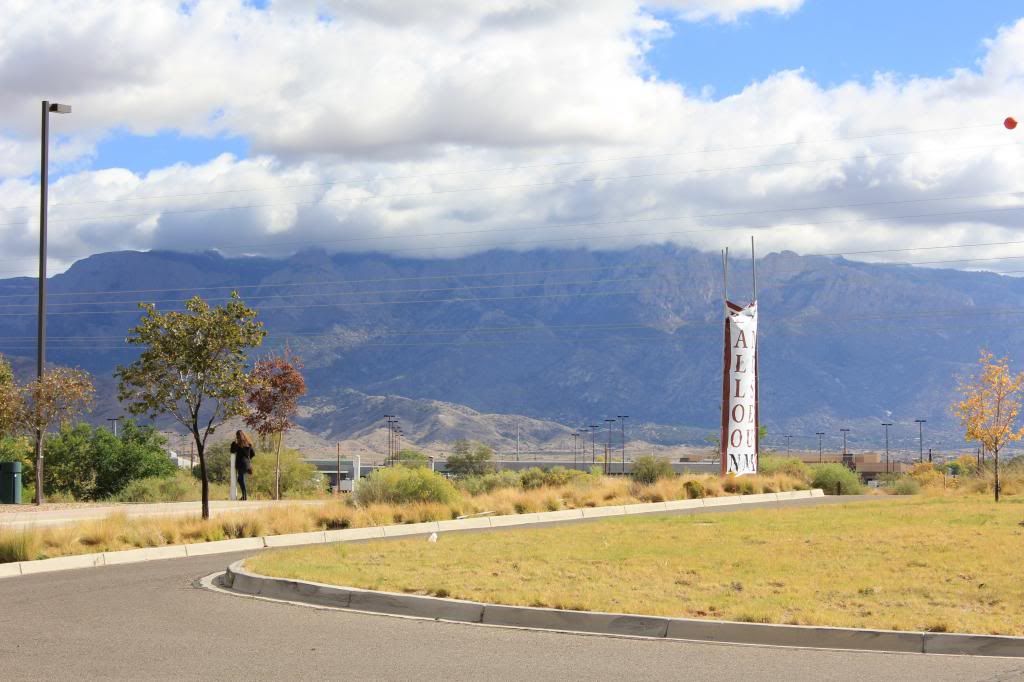 Happily we were able to enjoy the festivities with my mom and my sister.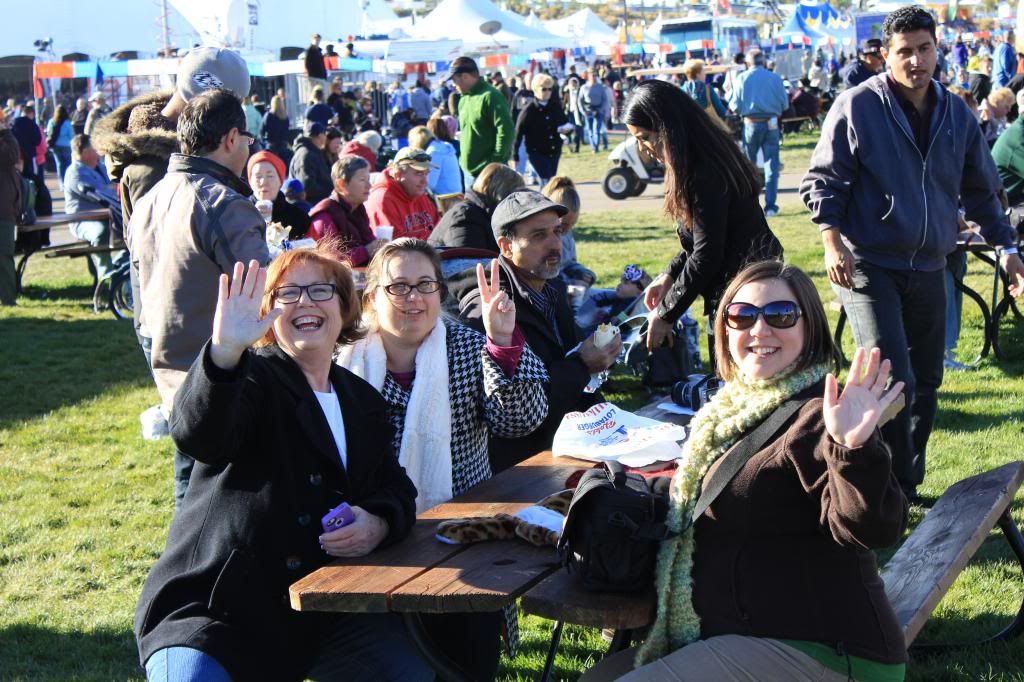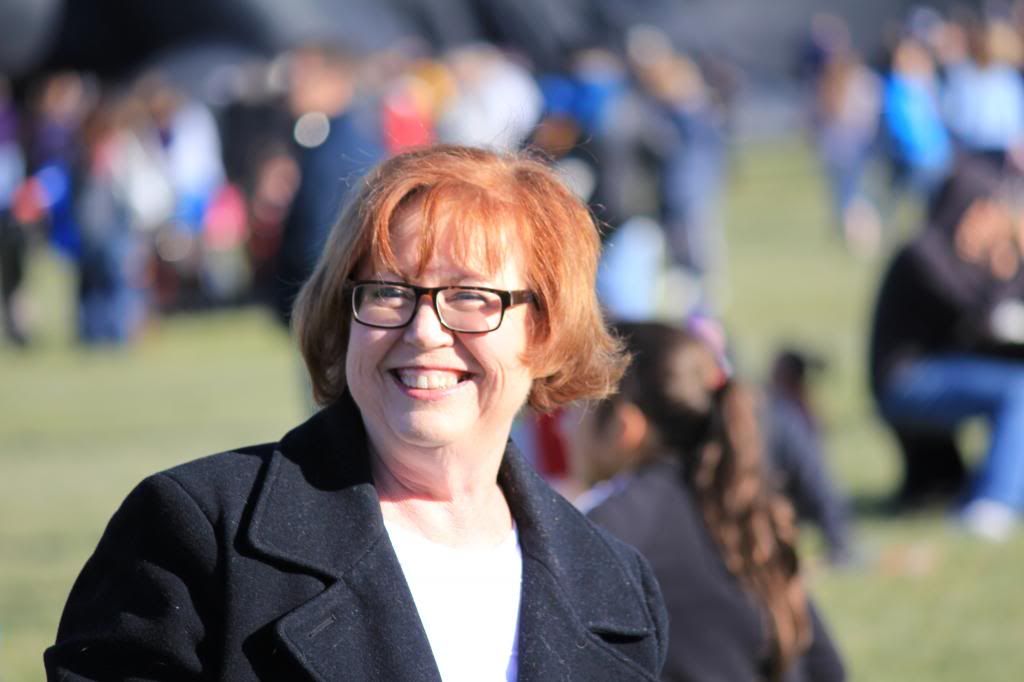 I also picked up a balloon for our baby girl to commemorate her first Fiesta! We might be able to incorporate it into her nursery.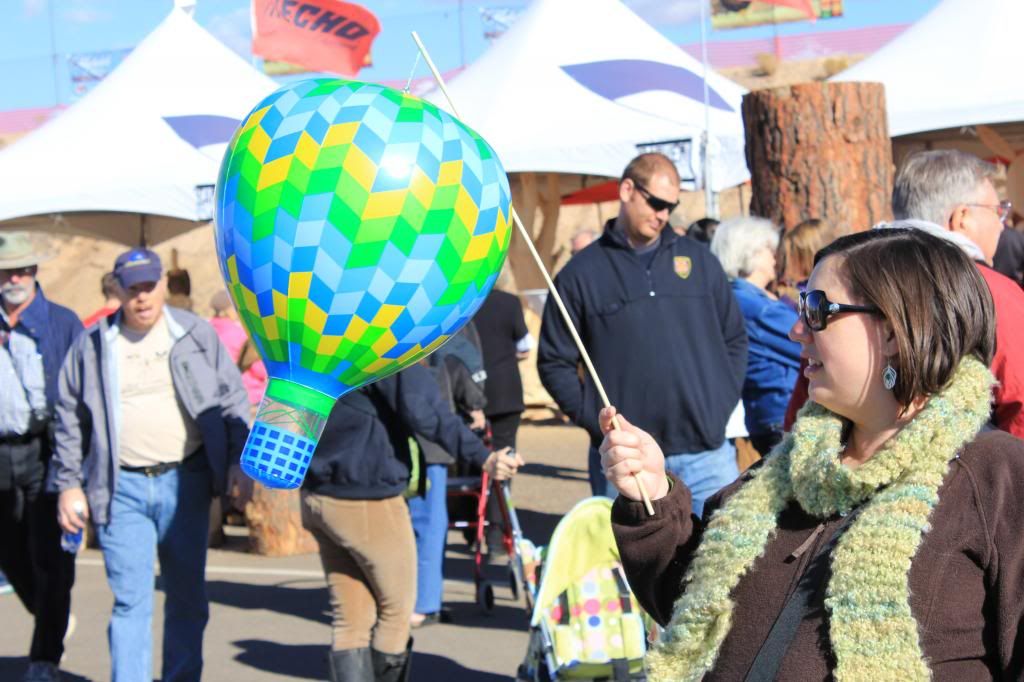 They are truly breathtaking...
It was a GREAT Fiesta and we look forward to 2014 for our next one. Baby girl will be able to witness the grandeur firsthand and not in my belly!