One of the perks of visiting Albuquerque in October is that the 2012 Homes of Enchantment Parade is happening. It is their parade of homes and it usually offers a variety of styles and locations of homes. Albuquerque has very distinctive areas of town like the foothills of the Sandia mountains or down by the Rio Grande river in the Bosque and one can be completely different than the other. There is a nice mix of the Southwest style all the way to more contemporary modern homes. We were able to visit only 4 of these houses this year as our schedule was super tight and I only have pictures for 3 of them. I thought rather than fill one post with all of the pictures from all 3 houses, I will make this a 3 part post.
The first home I'm sharing is brought to us by Marie Enterprises and is 1,679 square feet with 2 bedrooms and 2 bathrooms. The entry is marked by concrete paved stepping stones. We love this idea and can envision some beautiful grass or river rocks between the concrete pours.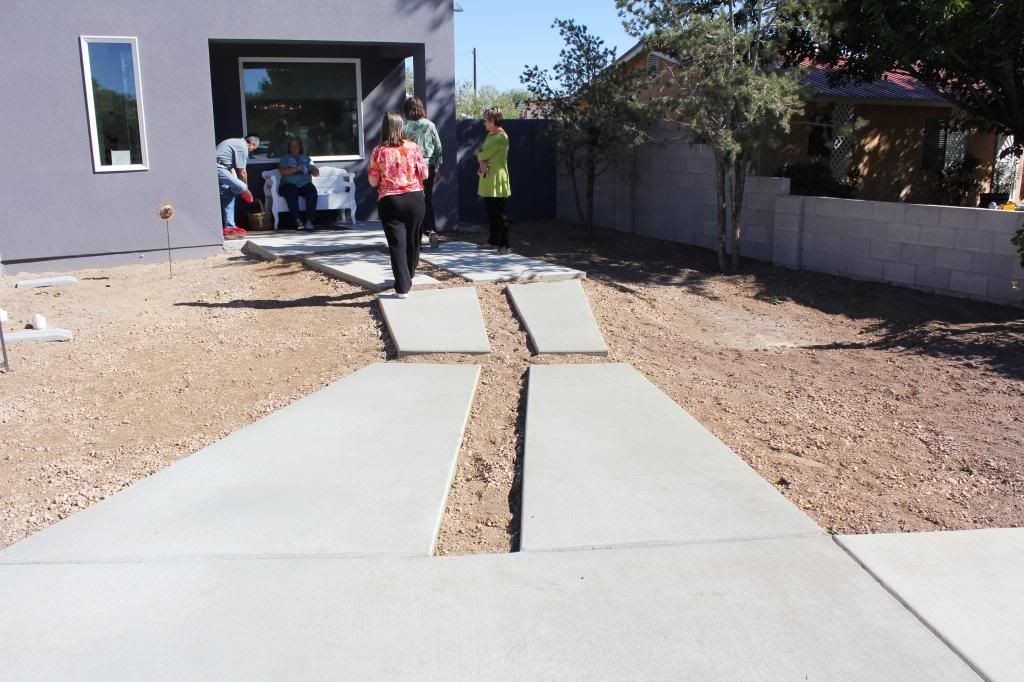 We loved the open concept and the kitchen wall of tile. So simple and delightful. The natural light from that large window above the sink is awesome.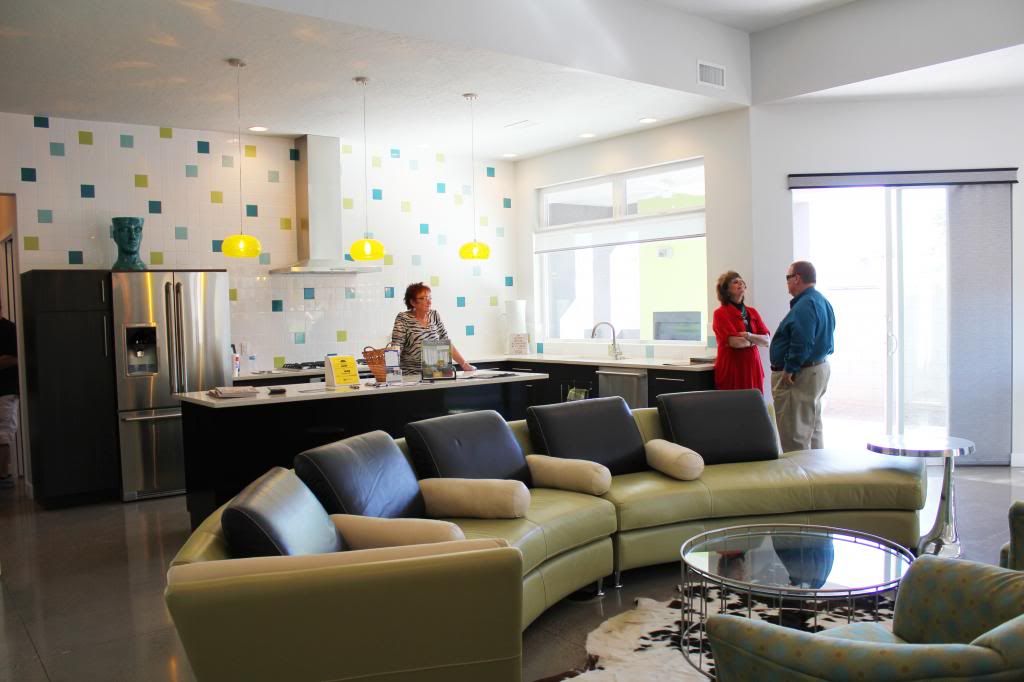 The pantry right off of the kitchen has the same tile work and lovely rain glass doors.
Notice the concrete floors. They are finished impeccably and have a nice cozy feel.
The outdoor space was small but had a huge impact with this awesome lime green fireplace all wired up for television and such! Love that you can really have an outdoor space without the Texas sized mosquitoes like here!
I had to take a pic of the laundry basket in the laundry room because I LOVE it...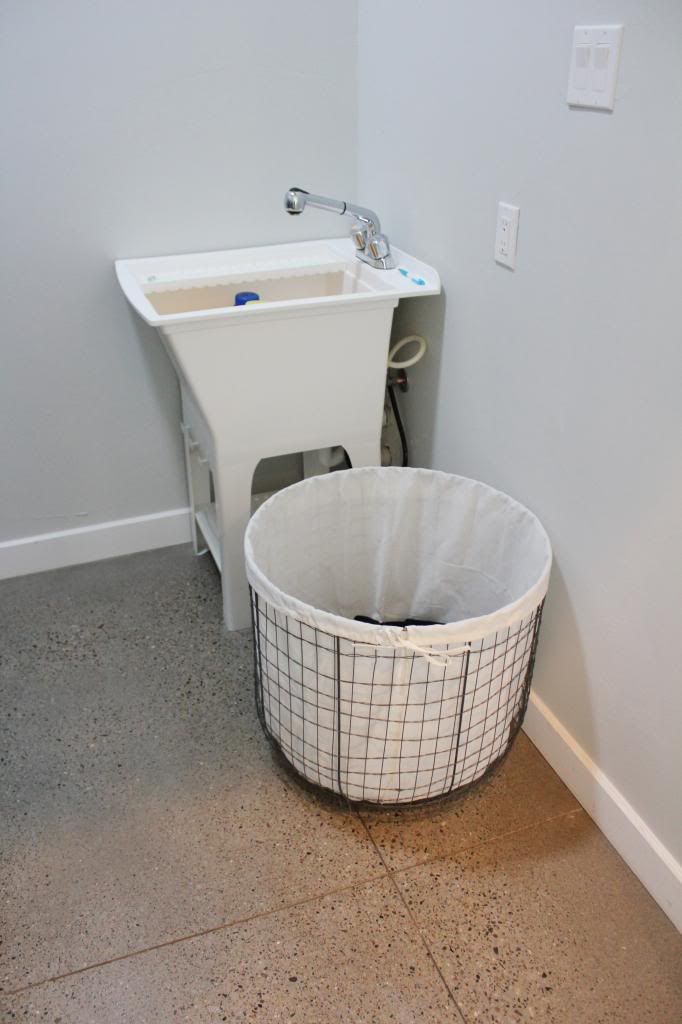 The master shower had nice tile work and I loved the walk in and shower design with no door. Oh and I love the idea of being able to turn the water on without having to walk all the way into the shower since there is another shower head around the right corner.