While we were in Albuquerque for the Balloon Fiesta, my BFF Renee and her mother threw me a baby shower! Since Devin and I lived in Albuquerque for 8+ years, we made some great friends and it was super special to be able to see some of them and celebrate the future Young'un. It was a beautiful day, the hostesses were amazing and the food was delicious. That's me below, not so much the top of my head but with full baby bump in tow.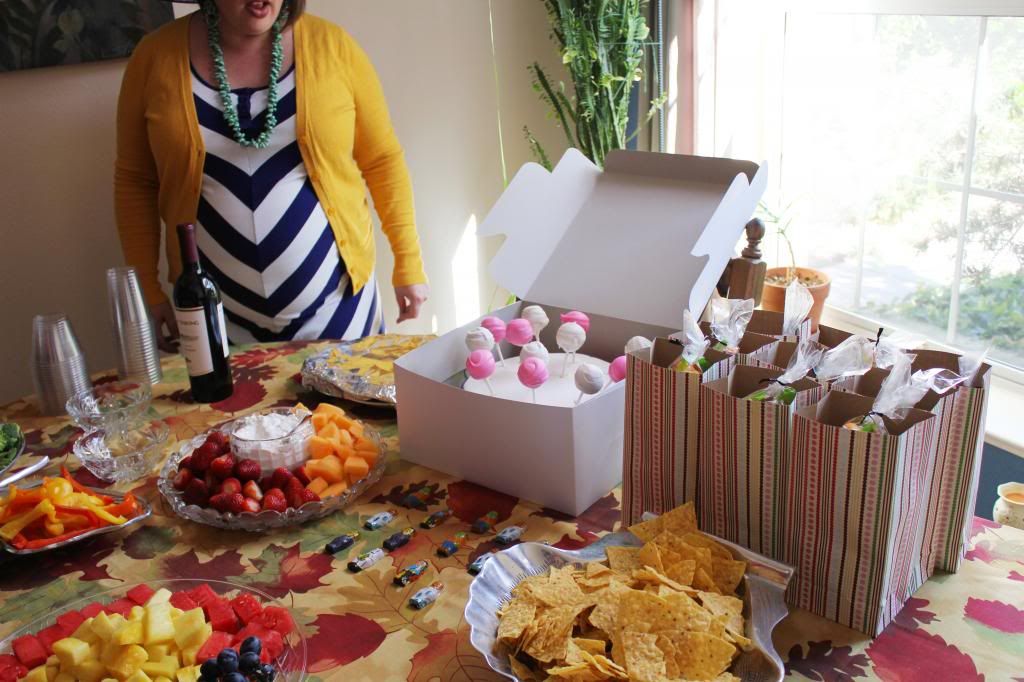 Renee's brother-in-law Frankie actually made the cake and it was splendid! Complete with cake pops. Thanks to Amanda for cutting the cake...you are a pro.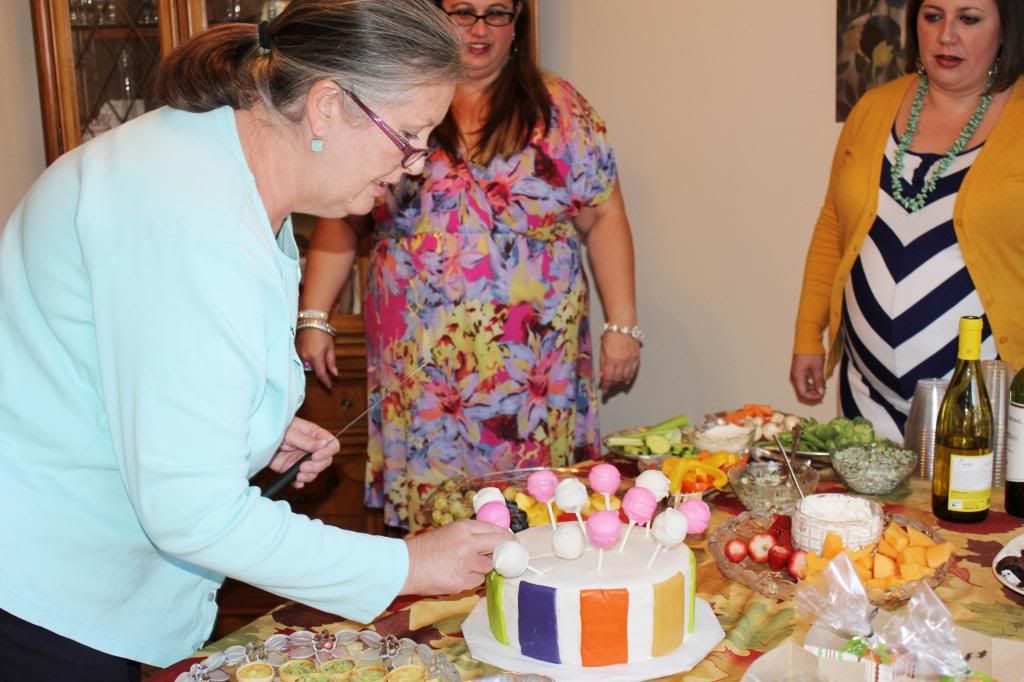 Of course, when you have a shower, you simply must have games to bring out the real competition in these women. My favorite game was sculpt a baby out of Play Doh. Each guest had to sculpt a baby and then I judged them to determine the winner.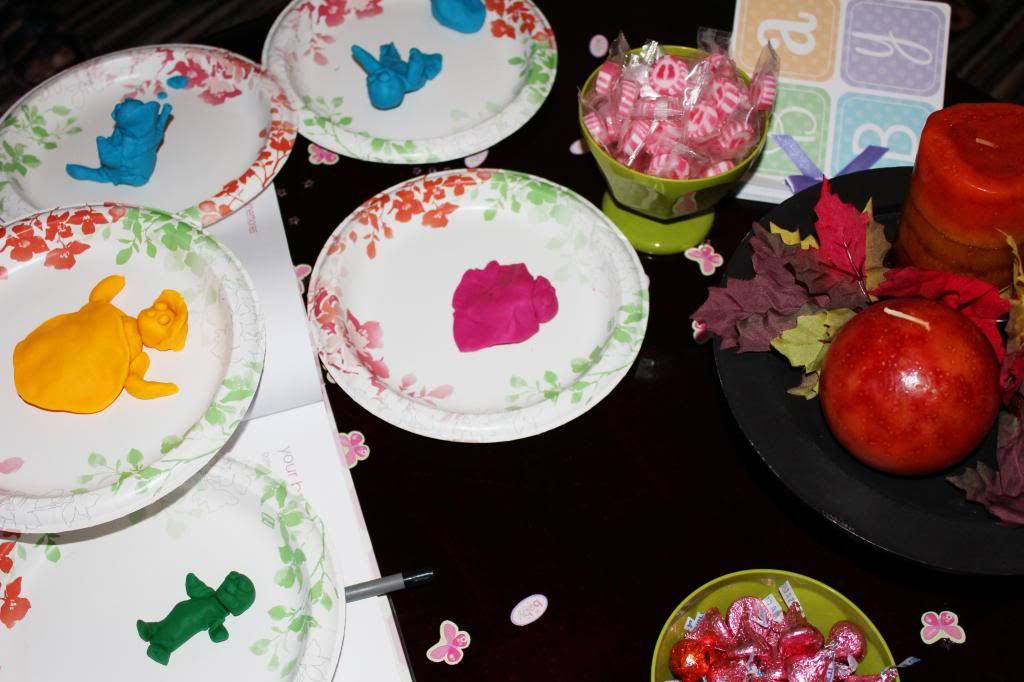 It was so hilarious to see the stress of the chore in their faces and then the results were pretty darn funny. I have to say, they did an awesome job, but there can only be one winner. Amanda took the prize. Her baby came complete with blanket, bonnet and almost anatomically correct. So funny!
After games and cake, we dug into the gifts. Baby girl received some great gifts and Devin and I will be better prepared for her big arrival at the end of January.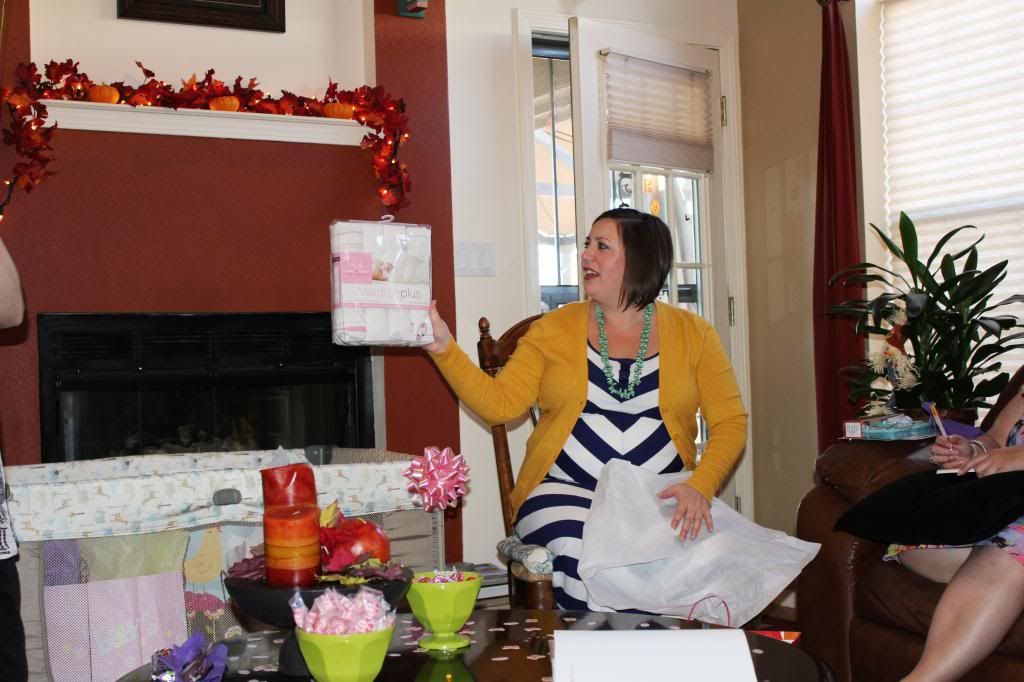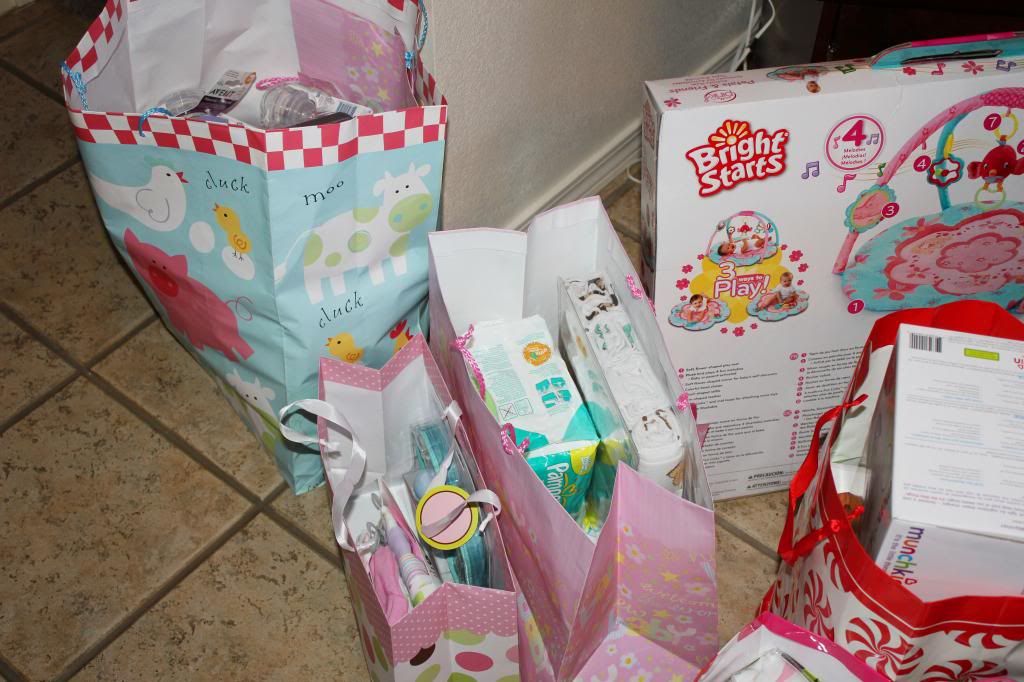 I am truly blessed to have some of the most amazing women in my life and I am grateful that we were able to share the afternoon together. Thank you so much for showering my new family with love and joy.