We had a low key Halloween this year enjoying spooky movies and dishing out the candy. I just love to see the trick-or-treaters and their costumes. Roxie loves to help me with candy duty as well and this year she picked her costume out of the many, many that we have for her. This year's choice...
Banana split. I don't know, maybe she was feeling especially sweet this year. I just love the banana end as the hat! The kids loved her and how could they not...just look at that face!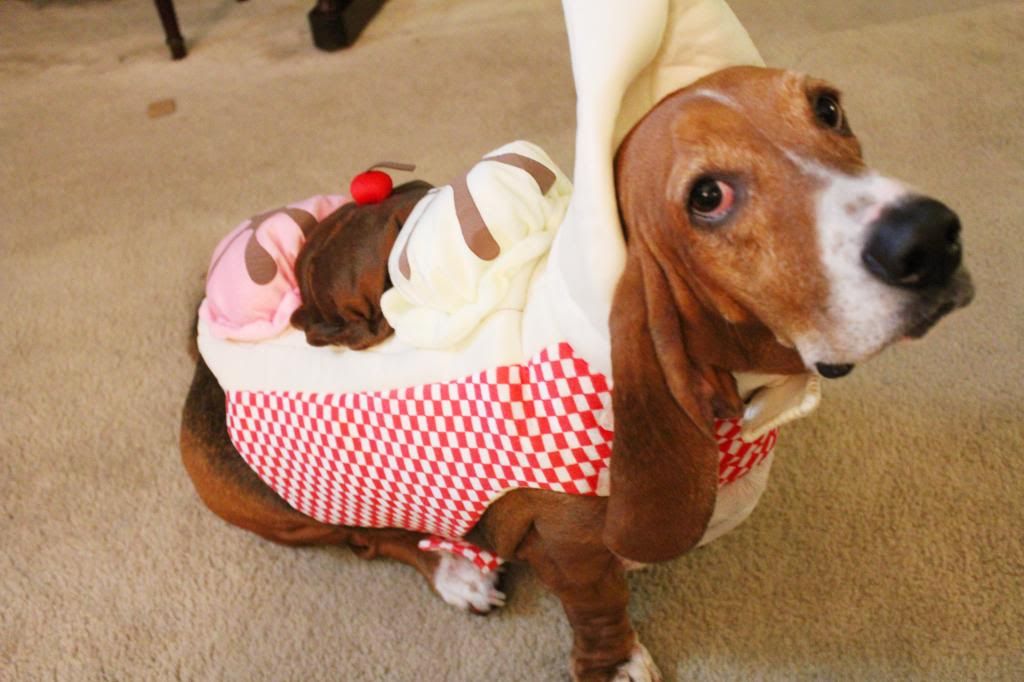 If you follow us on Twitter, Facebook, or Instagram you saw that we were carving pumpkins at the last minute. This is how they turned out...pretty cute I'd say. I love Devin's classic Jack-o-lantern with the wide grin and my whimsical one. We love to do faces because they can be seen from a distance, beckoning the trick-or-treaters to our house...for candy of course!
Hope you all had a happy and safe Halloween...