We finally emptied the baby's room of all the guest room furniture and made our first big step towards a full fledged nursery. We painted. YAY! The fabric has been selected for the curtains and baby bedding, that I will make. I ordered the fabric from Hawthorne Threads and Quilt Home. If you remember back in this post, when I was day dreaming of a baby girl's nursery, well it is the fabric I have been dreaming of using for well since April of 2011 I guess. The fabric designer is Tula Pink and she creates some of the most amazing whimsical patterns that I love.
So with the fabric in hand, I selected a color for paint...and the winner is a Sherwin Williams color called Green Trance.

So off to buy the paint we went. We had the paint color matched at Lowes using the Valspar Zero VOC paint keeping in mind that I am pregnant after all.
Here is a quick before shot of the room pre-paint. The piece of furniture in the middle of the room was being used as a work table for now, but I have big plans for it's incorporation into the room.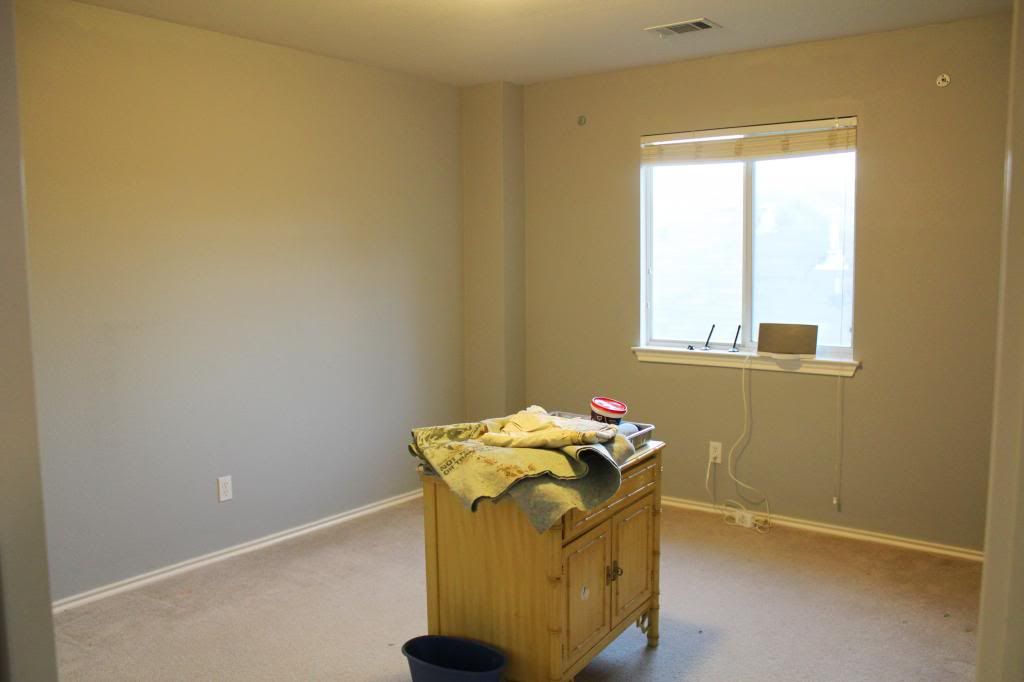 I apologize for the horrible lighting in the room. It was getting to be late in the day before we even started. Reminder for me: get better light fixture for nursery! The actual color of the room is a pale gray that we used as our base color throughout the house.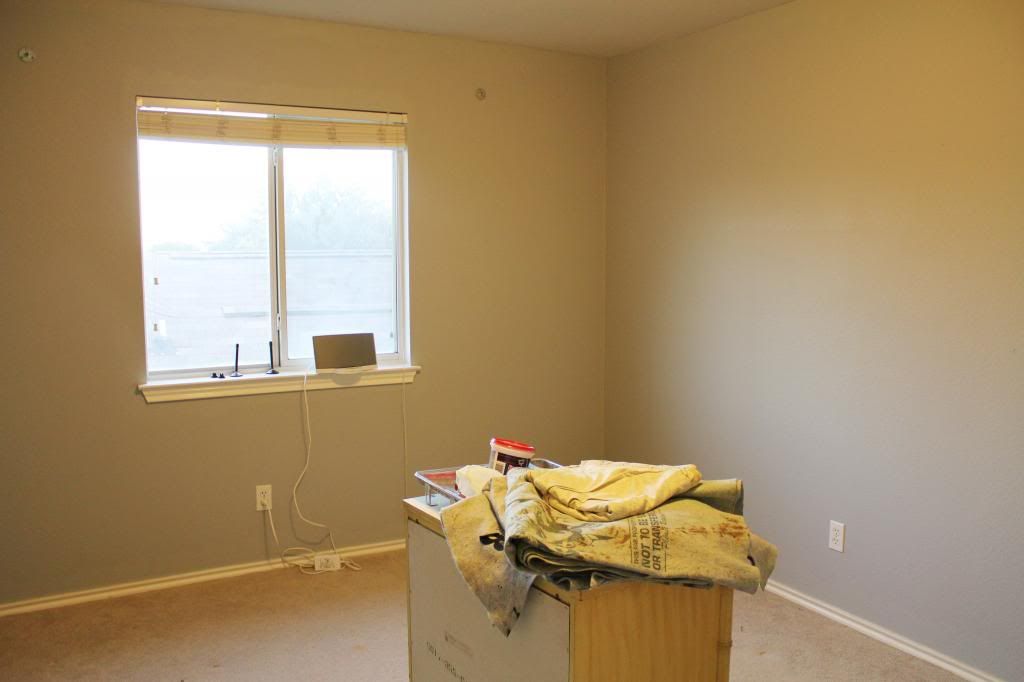 After we patched a few holes in the walls, we were ready to roll! Haha fun puns!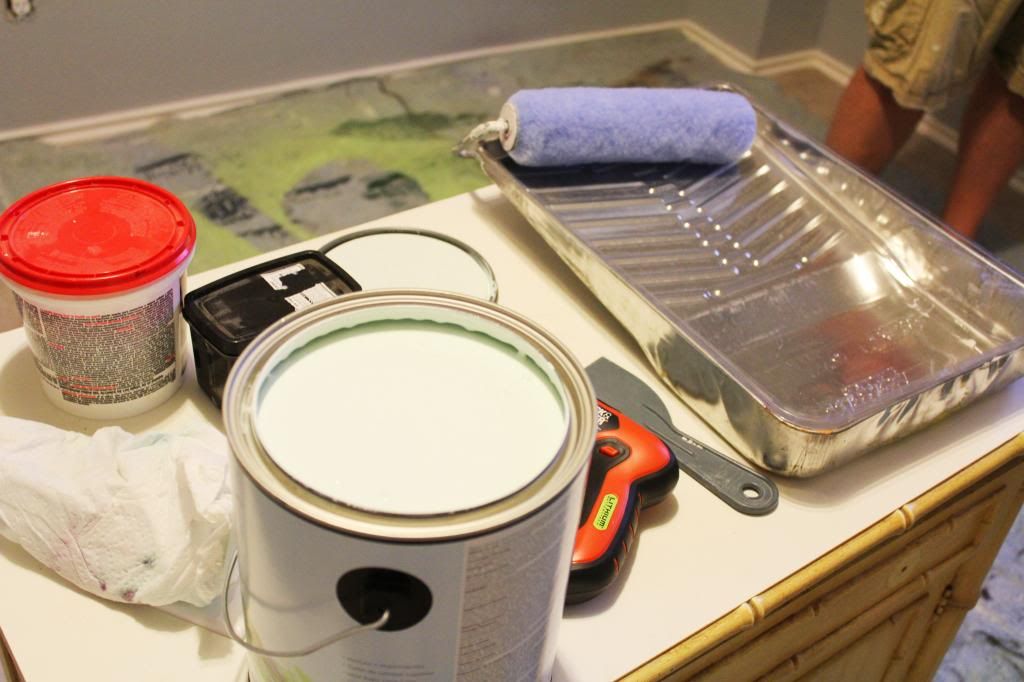 The room instantly lightened up when we started rolling on the paint. Devin is the primary roller in our house and I'm the cutter inner (yes that's an official term). Although, Devin had to cut in the ceiling as I'm not supposed to be on ladders in my pregnant state...bummer.
It was love at first sight with the paint color.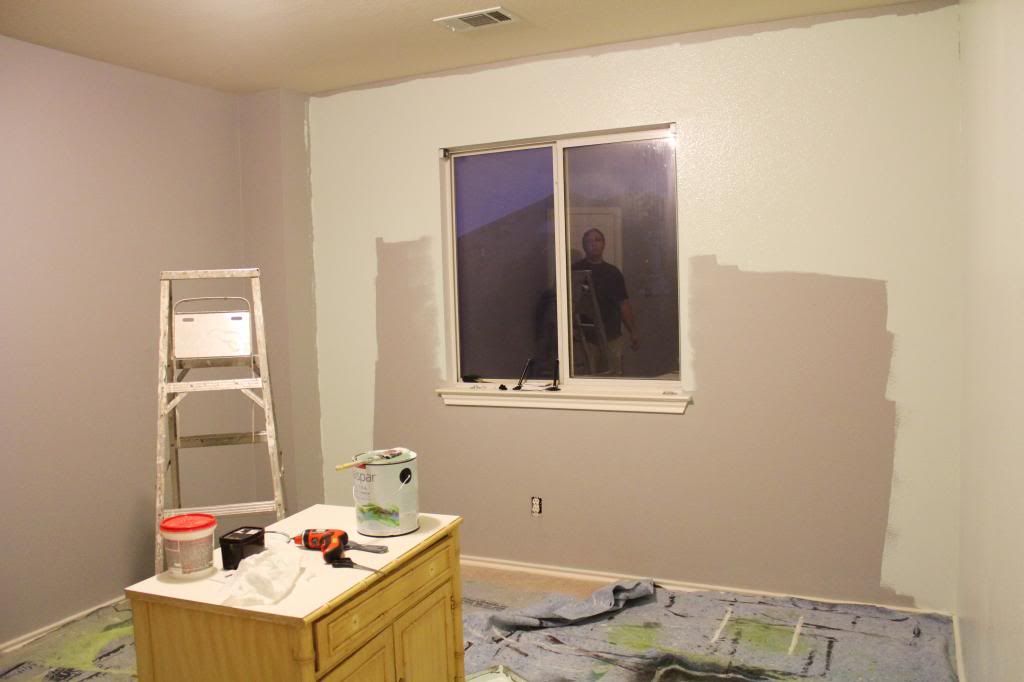 After applying one coat of paint, it was very obvious that it would require another coat, so since it was late as you can see in the picture above, we waited for the first coat to thoroughly dry overnight to apply the second coat.
Oh and of course we had help. Roxie is the official is-it-dry-yet-tester. The answer in this case was an emphatic no...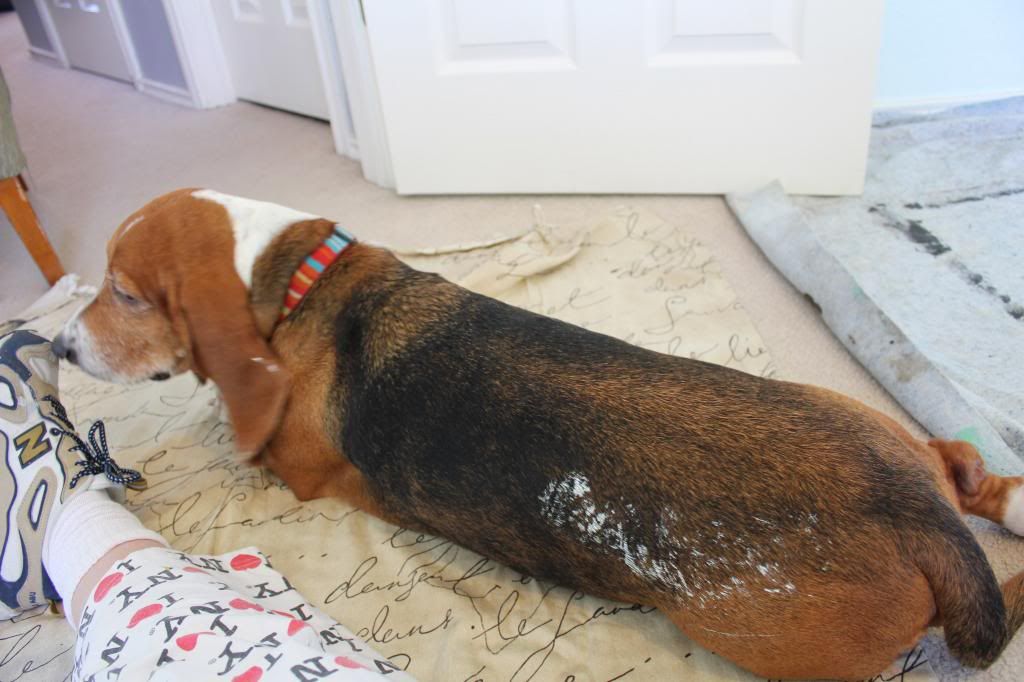 The end result is awesome! Let me recap the before for you as well as the after.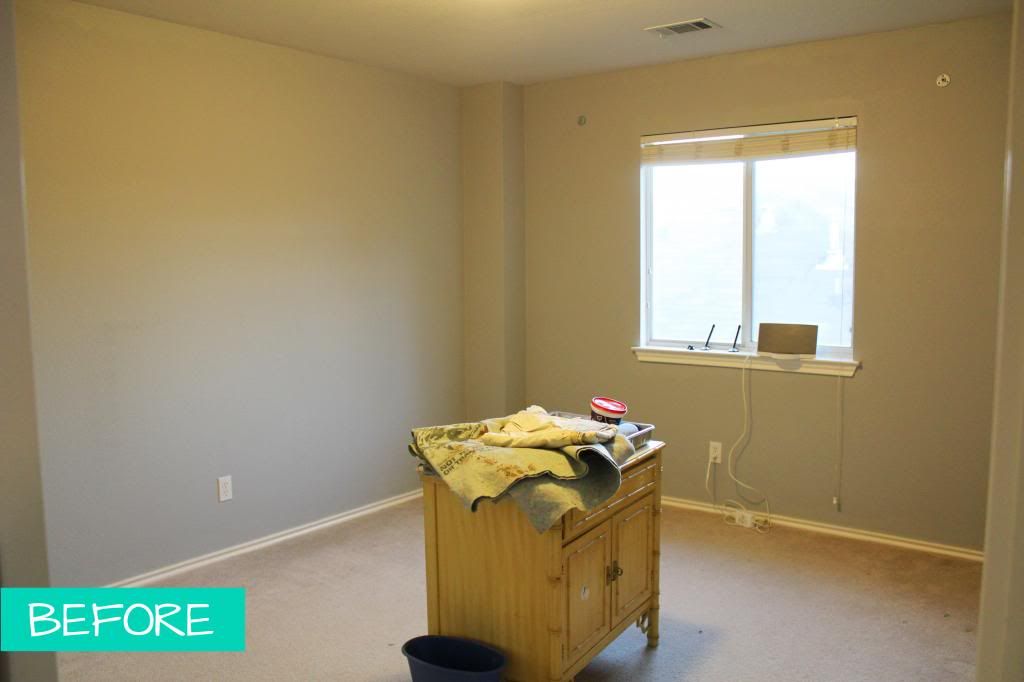 So much more light and cheerful. Just what I want for baby. Now I can't wait to make the curtains and get some furniture in! This is progress.