I was due to have Vivienne on January 24th. She decided to come 1 week early, and I was ready! I was getting more and more uncomfortable being 9 months pregnant with each passing day and the last thing I said as I was leaving work on January 17th was, "I'm ready to have her today". Well that night my water broke and she was on her way.
Devin and I headed to the hospital shortly before 11pm that night, even though I had not started having contractions that I could feel, as a precaution. After being in triage for about an hour, they admitted me.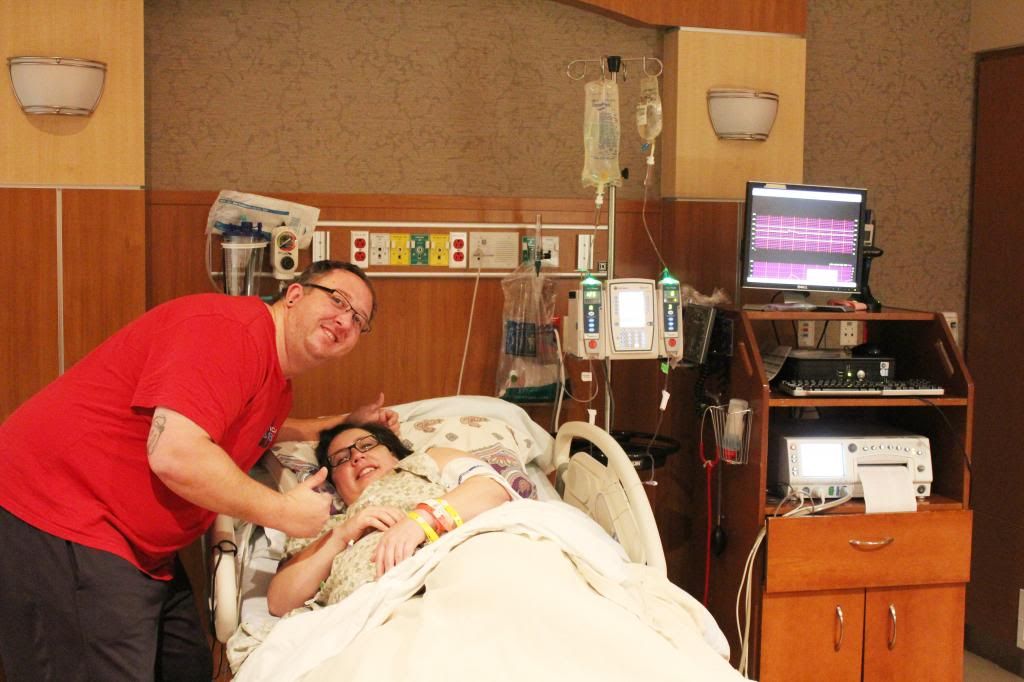 After what seemed like a really fast labor thanks to an epidural, at about 1pm the next day I was ready to meet my baby girl. The nurses had prepared for her arrival...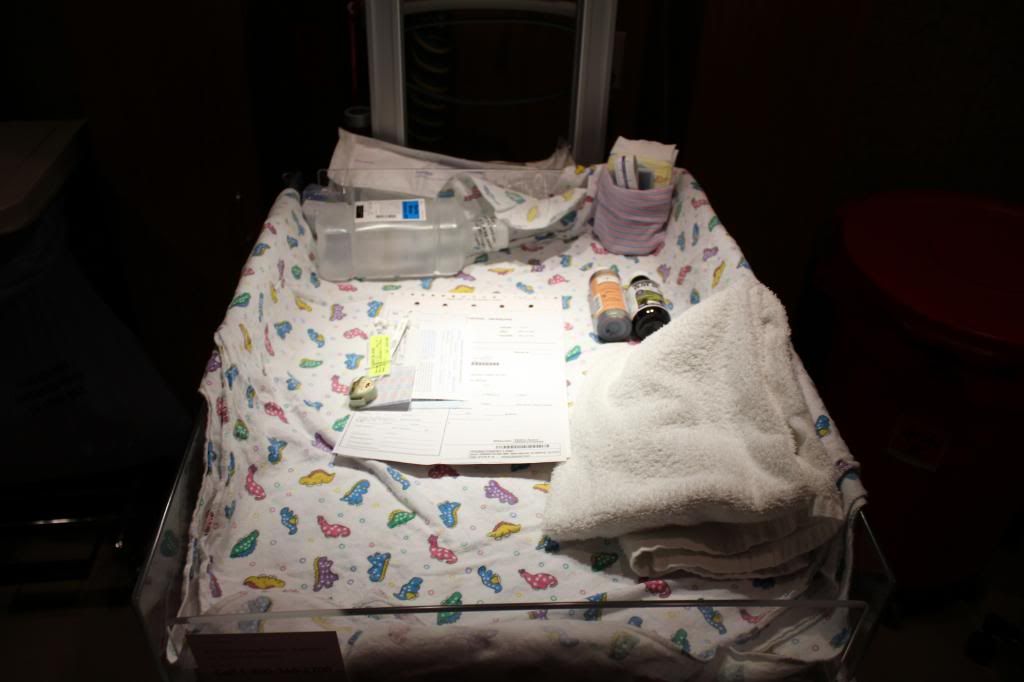 and at 1:40pm she entered the world! It was the most amazing experience I have ever had.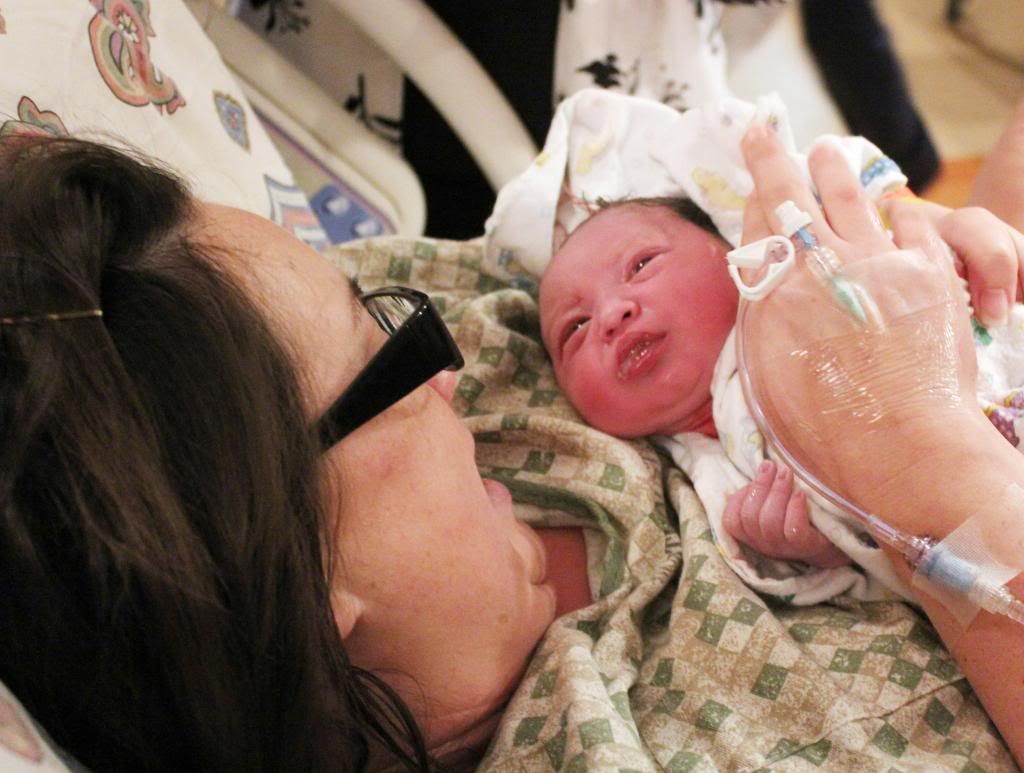 I never knew I could love this much. She is perfect.
Daddy was instantly in love!
The nurse called this Vivienne's first art project.
Gran-D made it just in time to witness Vivienne's first breath and I'm so happy she was! She is one proud grandmother.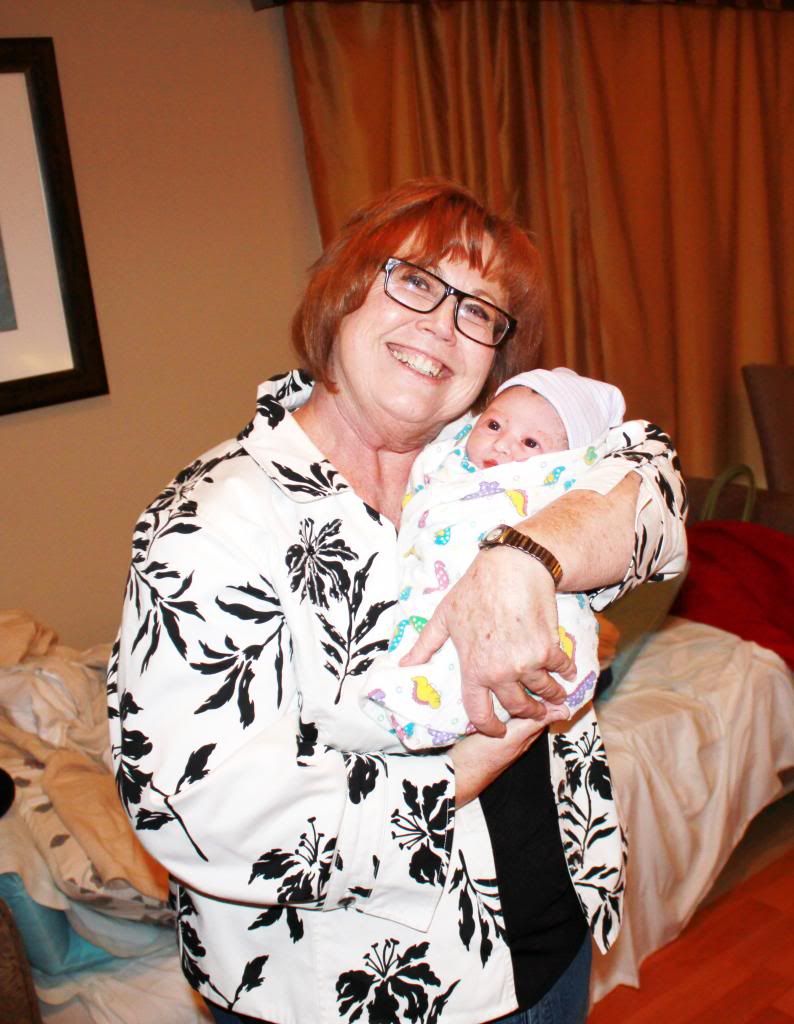 Thumbs up for a successful labor and delivery...and to a great epidural!
She has forever changed our lives and we couldn't be more happy!