Vivienne is 8 weeks old as of last Friday and with St. Patrick's day the weekend after her 8 week milestone, she is looking good on green fabric. This is the fabric that is on our ottoman in the living room.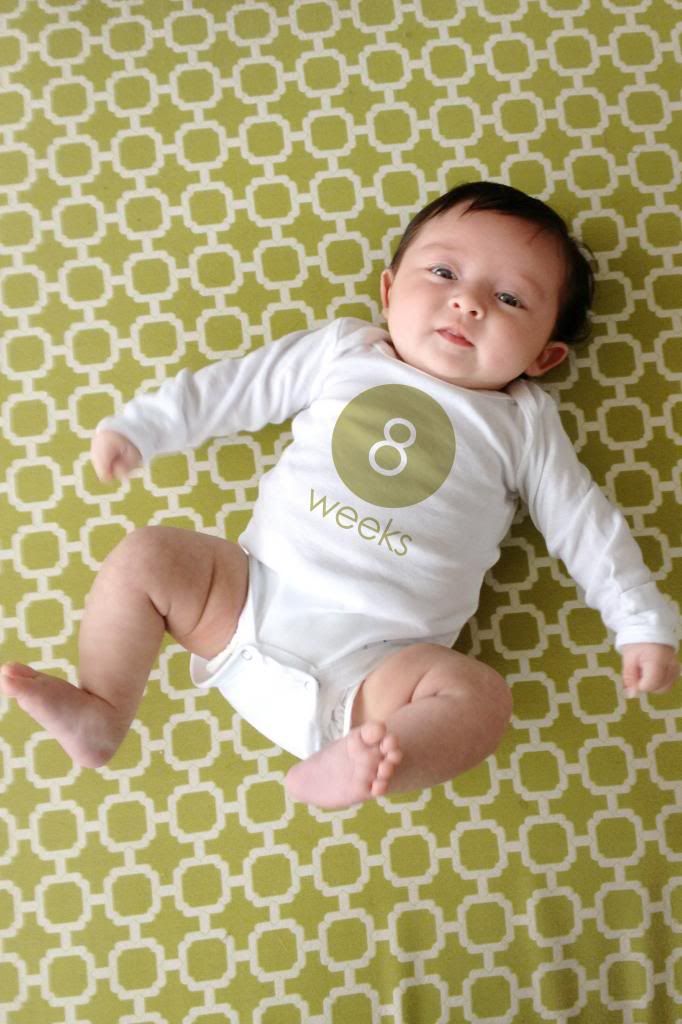 She is getting better at taking her weekly photos and seems to enjoy playing it up for the camera. Here are some of the outtakes...
Such a cutie! You can keep track of all of her weekly photos by clicking on her picture in the side bar to the right that says "Vivienne's Weekly Photos".