Wow! The weeks are really flying by eh? I am just happy that I got the laundry finished this weekend much less a new weekly photo of Vivienne. Since her last photo, she has had her 2 month doctor's visit and her first round of vaccinations. I'm not going to lie, the shots made us all cry. She had to endure them and we had to endure her little tears. That was rough folks. But after all was said and done, she is a perfectly happy and healthy baby girl right on target with all of her measurements.
Her biggest 9 week milestone though, is that she is sleeping in her room! Hurray for us! It took a little convincing her father to give it go (in that mommy just did it while daddy was out with his hooligan soccer club) and it was splendid. With the help of our sweet surveillance camera, we can keep an eye on her without disturbing her sleep and she won't keep us awake with every peep. Babies are decidedly noisy sleepers and ours is no different.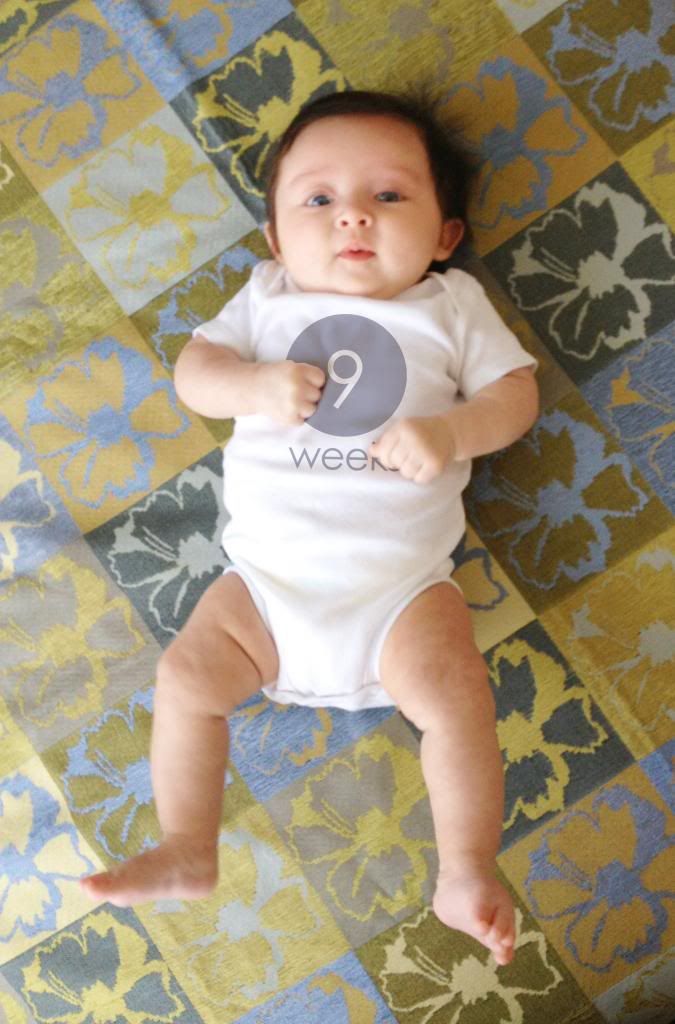 She is changing a little everyday and is talking cooing more and more. Her outtakes are getting better every week as well.