Steps have been taken to start a little project I have been wanting to do for a while...then I had a baby. You know just little set backs in our home improvement schedule. Appropriately I am taking baby steps...har har. Alas, I'm not finished but I'm started! Here is a little sneak peek of what's going down at our casa.
Remember when I refinished this dresser for the breakfast area? Then I added the bookcase to house my precious dishes. Well that is where it stopped...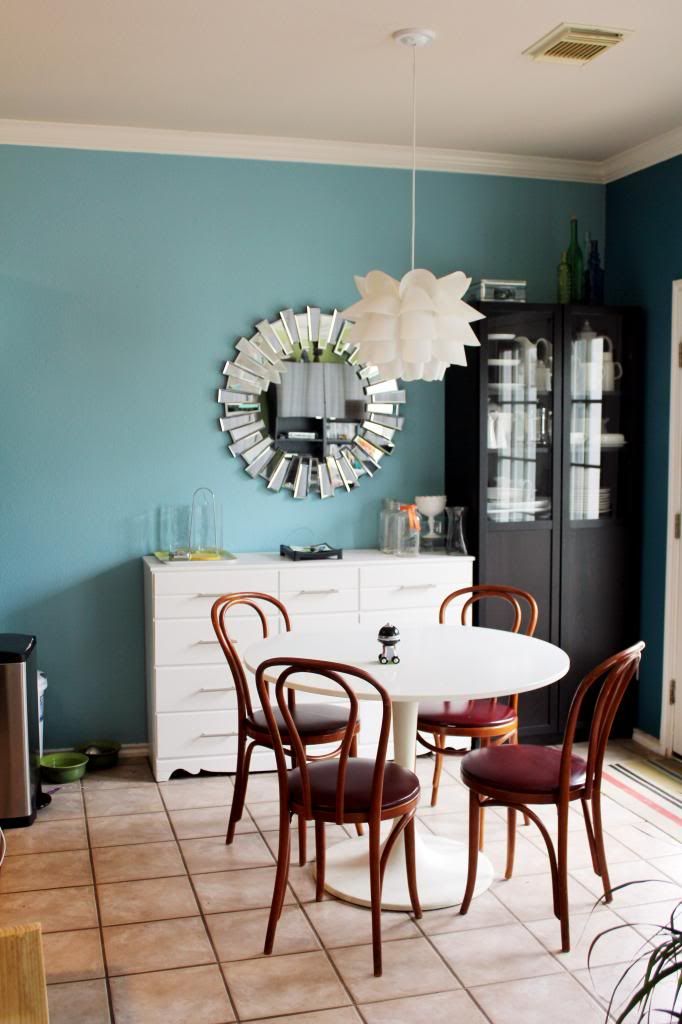 but I've got big plans including these items.
Can you guess what's up next?