10 weeks and loving it! Vivienne is getting such a personality. This morning she was laying on our bed in our master bedroom and was laughing and talking to the ceiling fan. She just loves that fan. She is a fan:) She can easily entertain herself and is working hard at getting that hand eye coordination thing down. As you can tell in this weeks photo, she isn't missing any meals either, I could just eat up those chubby legs!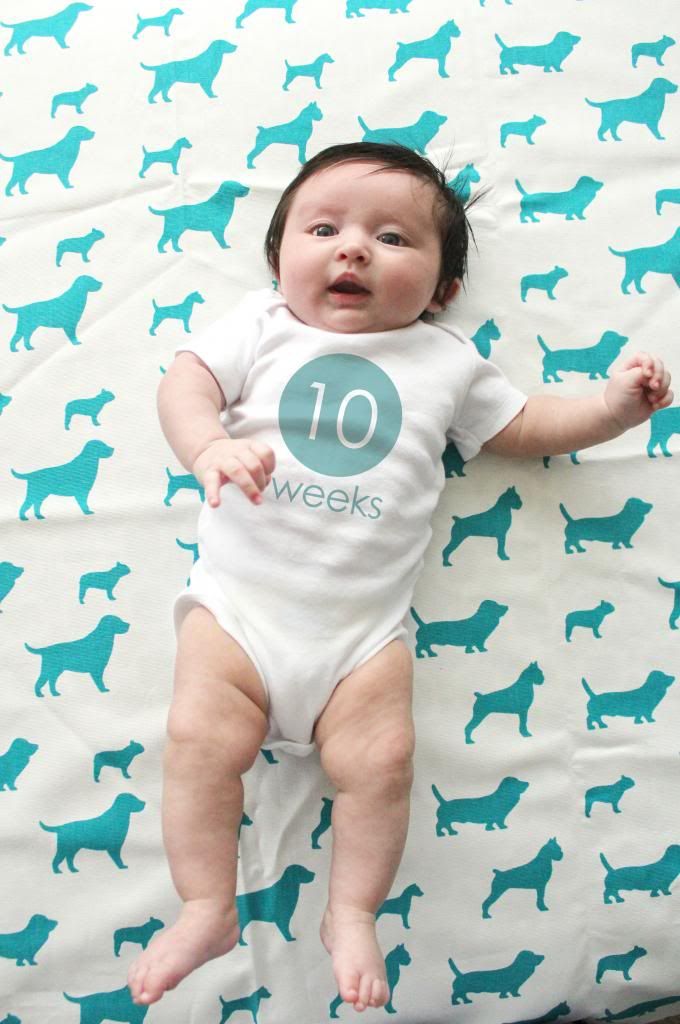 As for the outtakes, well she was easily distracted by her feet...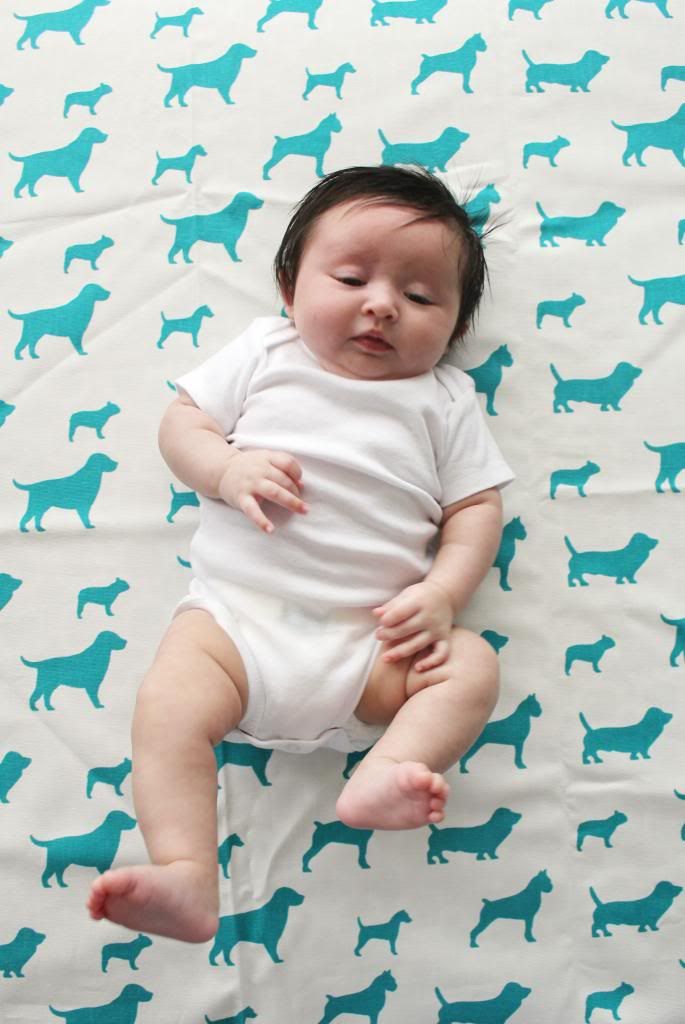 and talking to the camera.