We have reached the 3 month milestone, 12 weeks! Vivienne has newly discovered her hair and loves to twirl it in her little fingers. She also has learned how to fist bump, you know the important things, and can put her fist to mine when offered. Hilarious! She has finally been able to swat that dang monkey that hangs from her play mat and loves to talk to us. This week's photo might be my favorite thus far. The fabric is cute and her expression is priceless.
The first outtake this week is Viv with a face like she is saying "WHHAAAAT?"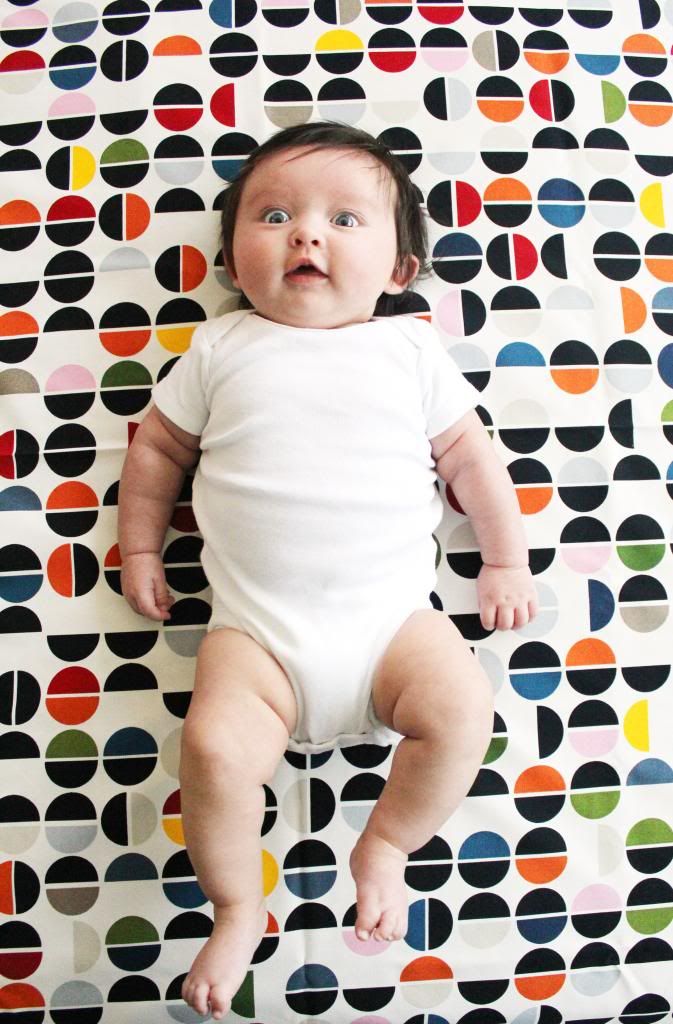 This is a hilarious face, I think caught as she was "talking" to me.