Lucky 13! Another week down and Vivienne continues to delight and make us laugh. She is working up the arm strength to eventually get a hold of her feet. She continues to work on it. She thinks that her sneezes are so funny and loves to play peek-a-boo. She is definitely a sleeping champ and we are eternally grateful for that. She wakes up so happy and I love to see that big toothless grin when I get her up in the morning. She has been getting better with tummy time and she is holding her head up a little higher every time even if it is only for a few minutes.
Her outtakes this week include this one where she is having so much fun with mom taking her picture and is striking a pose...
and this one where she looks like she is thinking, "ok, now is it time to eat?"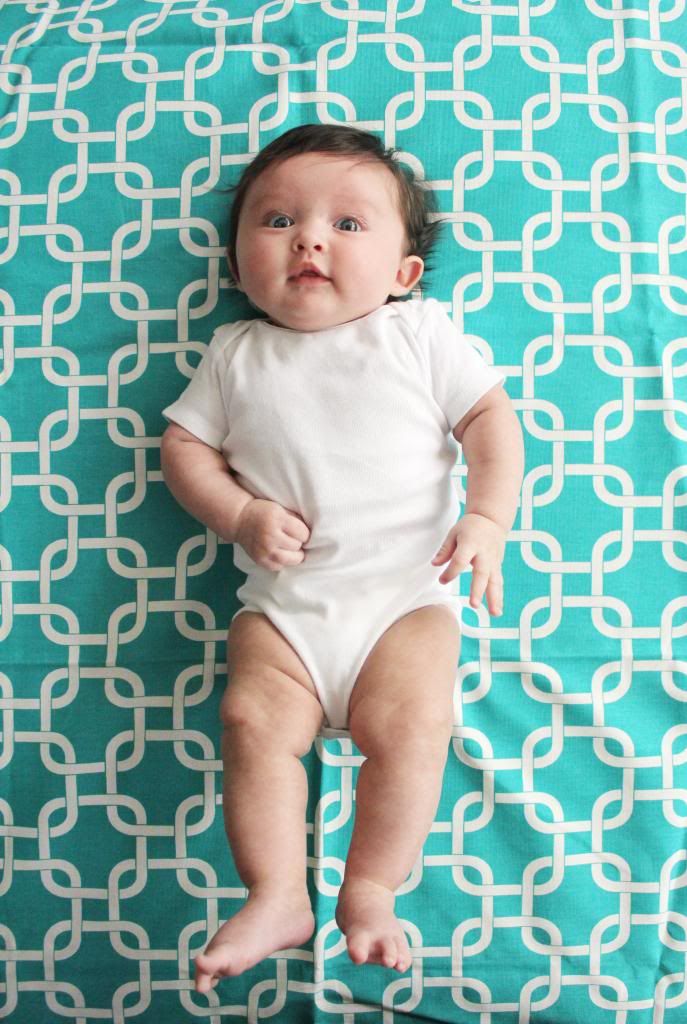 What a cutie pie that girl is!