After we completed the new section of fence in our back yard, we had some leftover fence pickets to deal with. Devin decided to reconstruct our gate on the opposite side of the house. Good plan, it was in desperate need.
The gate had completely fallen off it's hinges and was virtually impossible to open and close due the the major dragging on the ground. The hardware was still in decent shape and was salvageable so Devin replaced the entire section of fence that the gate was on since we had enough pickets.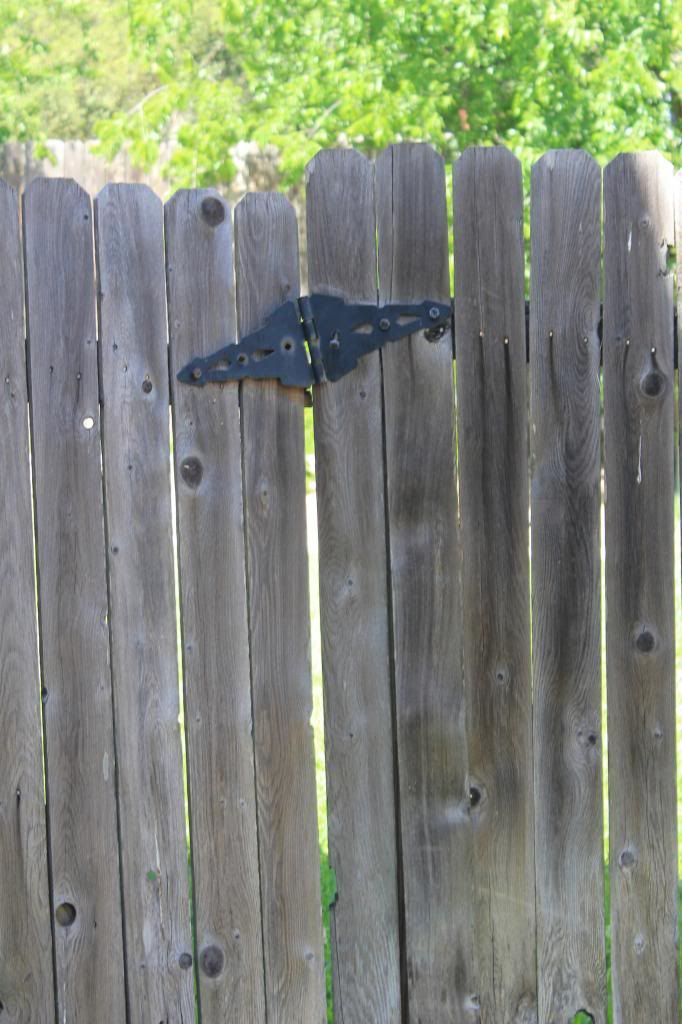 Devin removed the hardware and cleaned it up a bit. Removed any rust spots with a grinder and applied a nice clean coat of spay paint to make it look better and protect it from the elements. Good ole Rustoleum in a hammered finish did the job.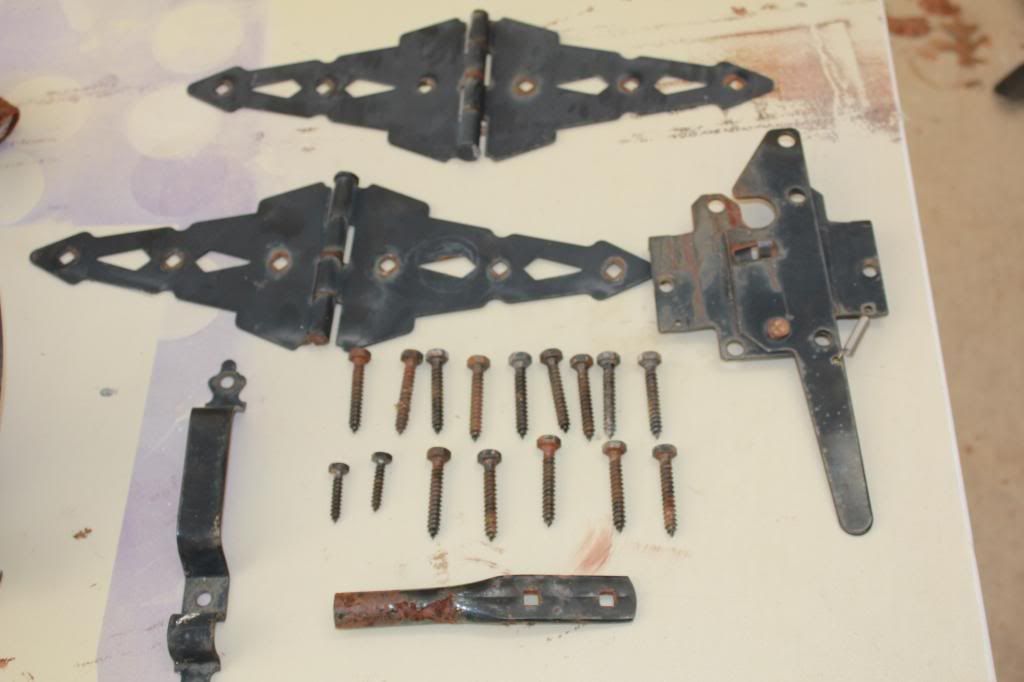 As the hardware was drying, he went to work demolishing the old fence.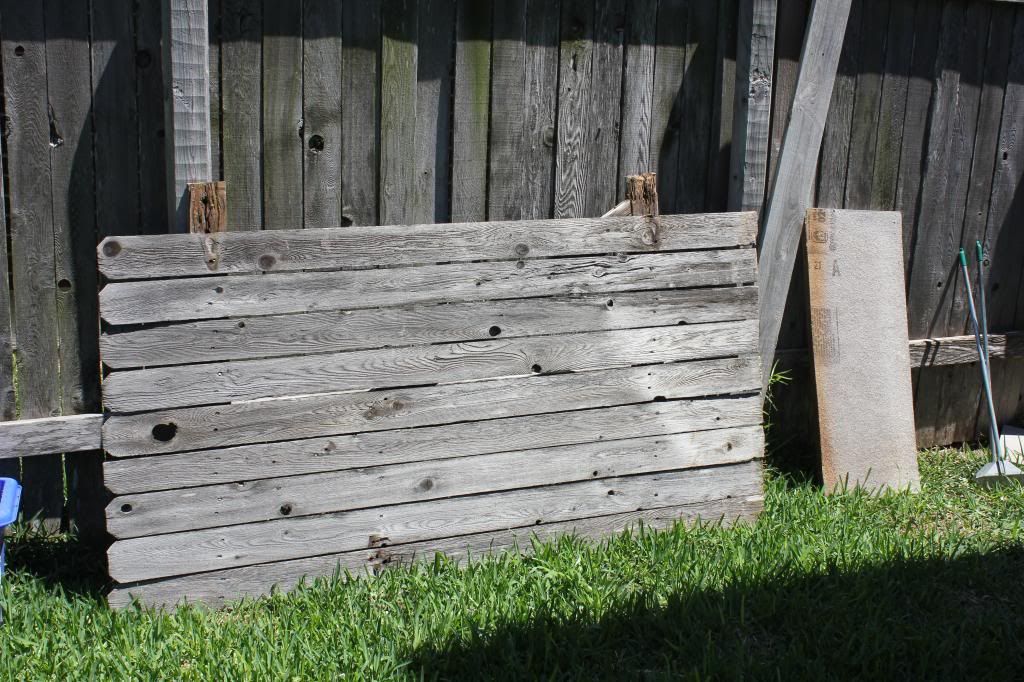 He left the old posts, since they were in decent shape. When it comes time to replace the adjacent section of fence with new metal posts, this section will be attached to new metal posts as well. But for the time being the old ones work.
So he measured and cut the cross pieces out of a couple of pieces of treated 2x4 that he picked up from Home Depot...
and started installing them on the posts. Leveling them as he went.
Then he started adding the pickets with the help of a trusty string link like we used for opposite side fence construction.
When he got to the actual gate part, he basically built it in place. He first attached the top and bottom cross pieces and a couple of pickets to the post with the hinges and then added the rest of the pickets so that they would be in line with the string line.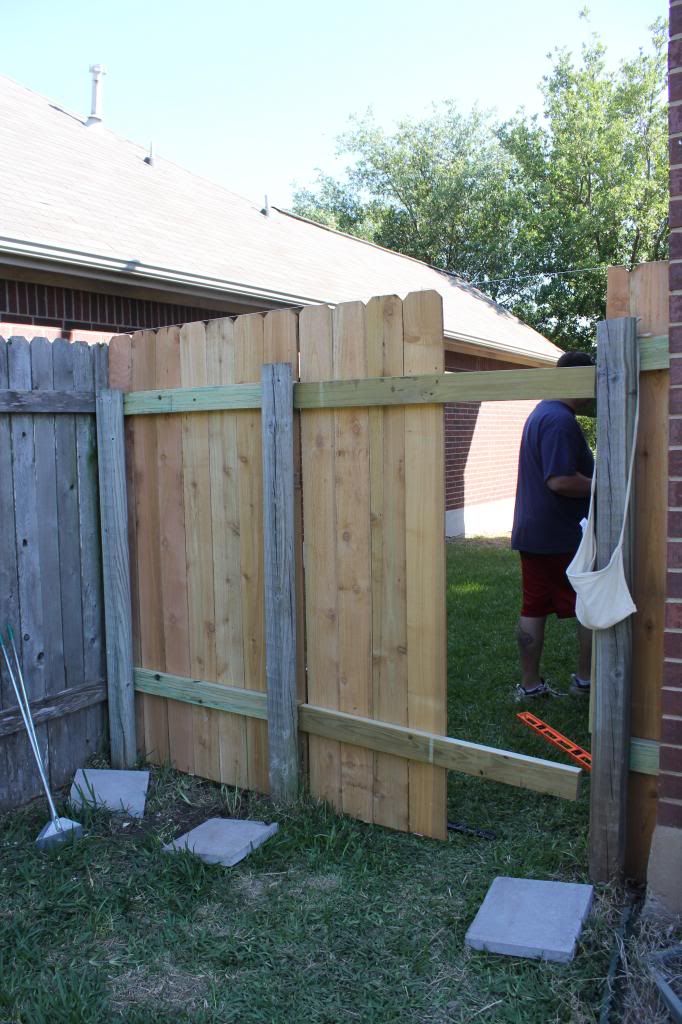 Once all of the pickets were up, he added the cross braces for the gate.
Oh and of course he had help! I assisted with a few of the details while Roxie and Chloe baby sat.
Devin finished it all up with the newly refinished hardware. I think it looks amazing, especially in contrast to what the old fence looked like. You can see by our neighbors section what the old was.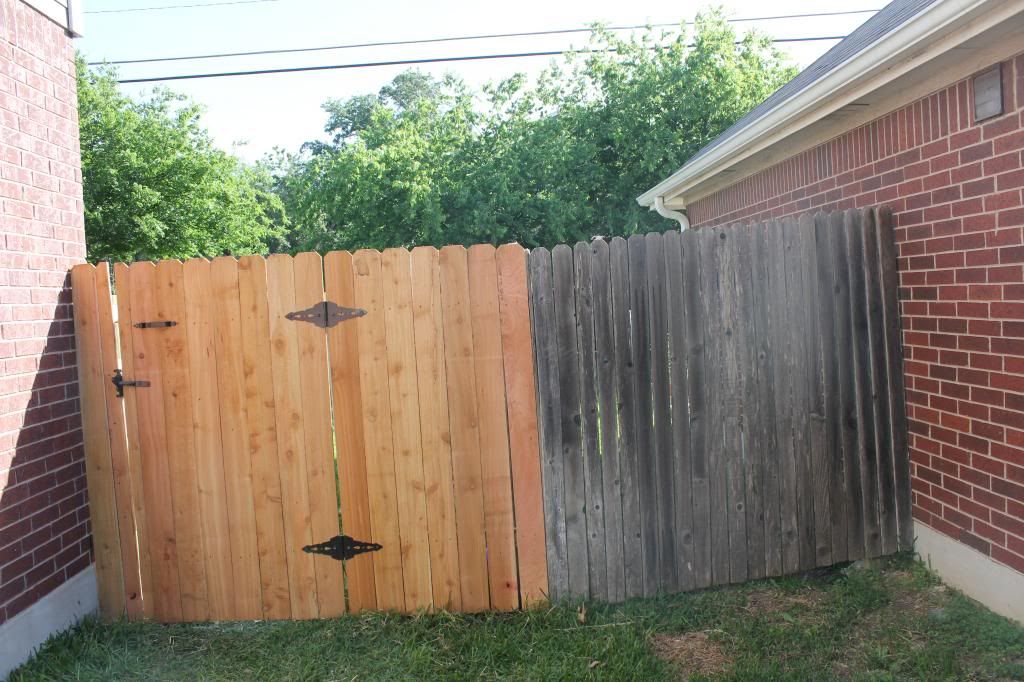 The refinished hardware looks awesome in the black hammered finish.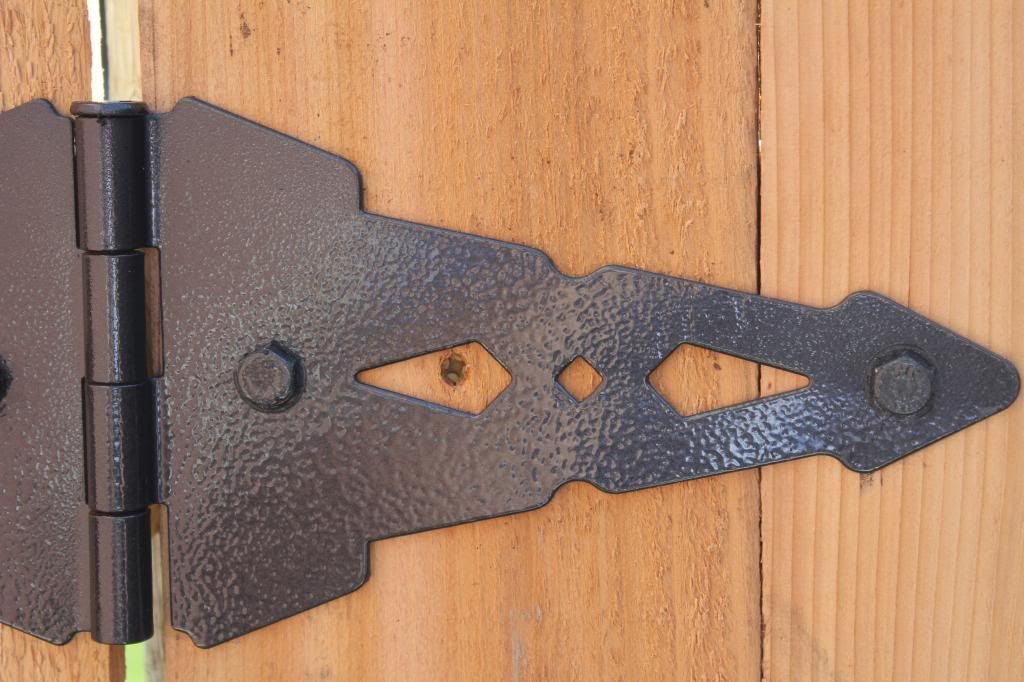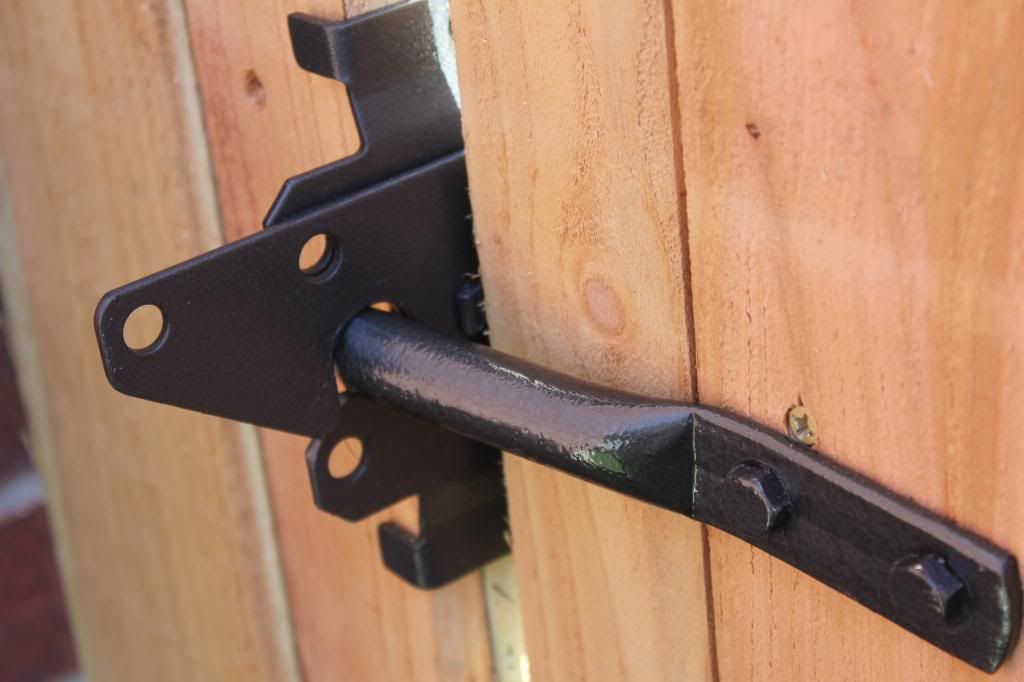 And the gate works beautifully now!
Awesome work hubby!