Week 18 brought with it another visit to the Pediatrician for Vivienne's 4 month well baby visit. She is doing great and is now 15 pounds and 24 inches long! She endured the shots like a champ (mom and dad didn't) and is a happy girl again. She was also introduced to her fans at our neighborhood BBQ on Sunday for Memorial Day. We are now buying her 3-6 month size clothes and she is officially out of the swaddle to sleep at night. She is sleeping like a pro also, giving us 8-9 hour stretches.
She is still just so happy and loves to laugh and play. Her nickname now is Grabby McGrabby Hands.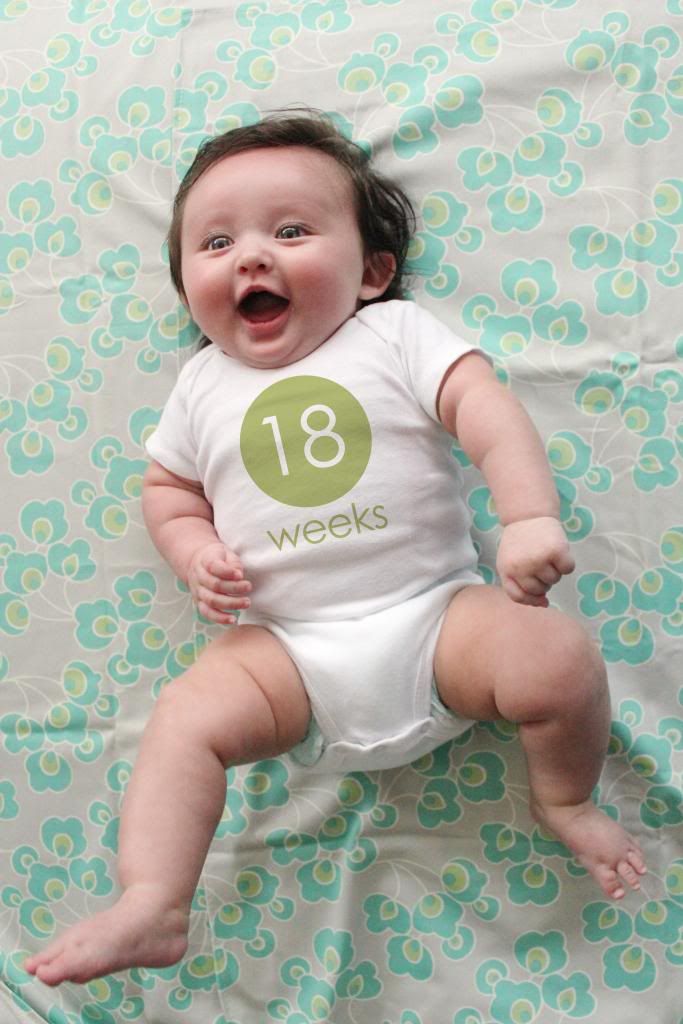 I love that she kind of looks like Air Jordan in this week's picture. So funny. Her little laughs just melt my heart and this outtake captures one perfectly!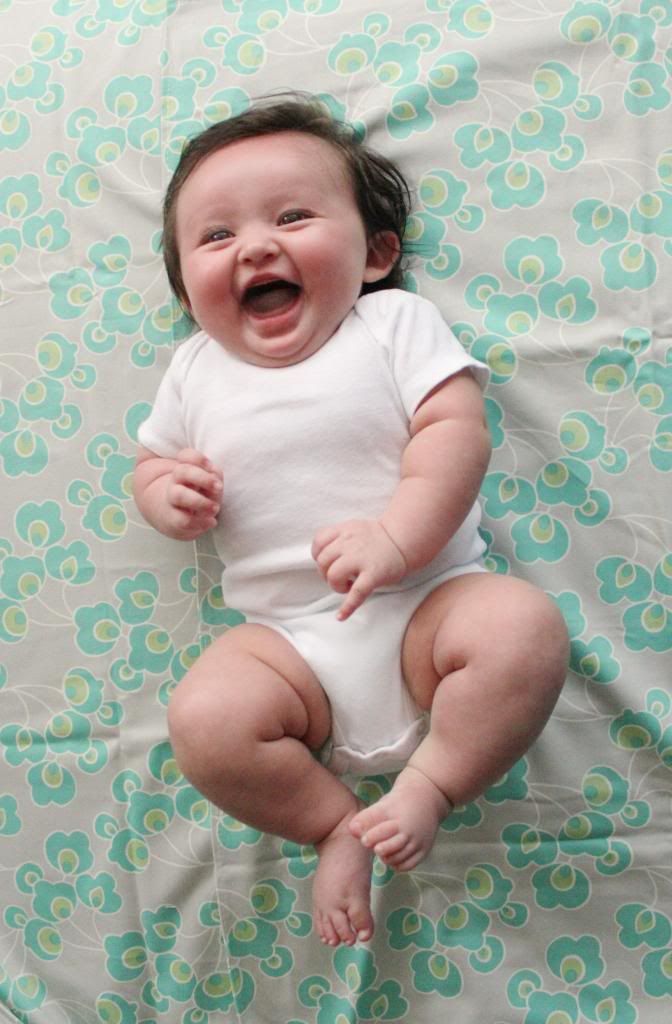 This one is mid squeal I believe. She has also found her super high squealing voice when she is excited.
She is such a bundle of joy!