Week 15 and nothings stopping her now. Vivienne is such a joy and she is having a great time growing and learning everyday. We have actually heard her laugh real laughs lately which makes our hearts sing. Her motor skills are getting more and more fine tuned as she continues to grab toys and "help" you read books to her. She is very interested in her furry siblings and will stare at them and smile when they get close. She is also learning how to DIY with mom and dad as she has been watching lots of work going on lately.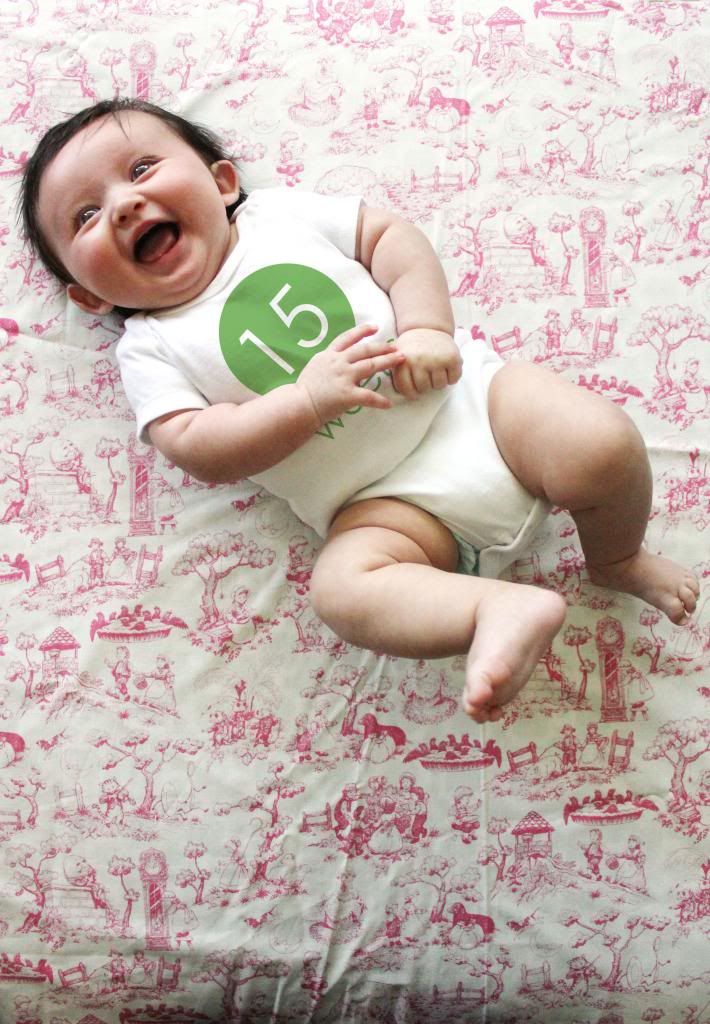 She was so happy during this photo session which is great considering she was coming down with a small cold and ear infection. Nothing can keep her from smiling and laughing at her Sophie Giraffe...she loves her squeeks!
She has also been in full tongue mode lately, especially when it comes to spitting out her medicine. :(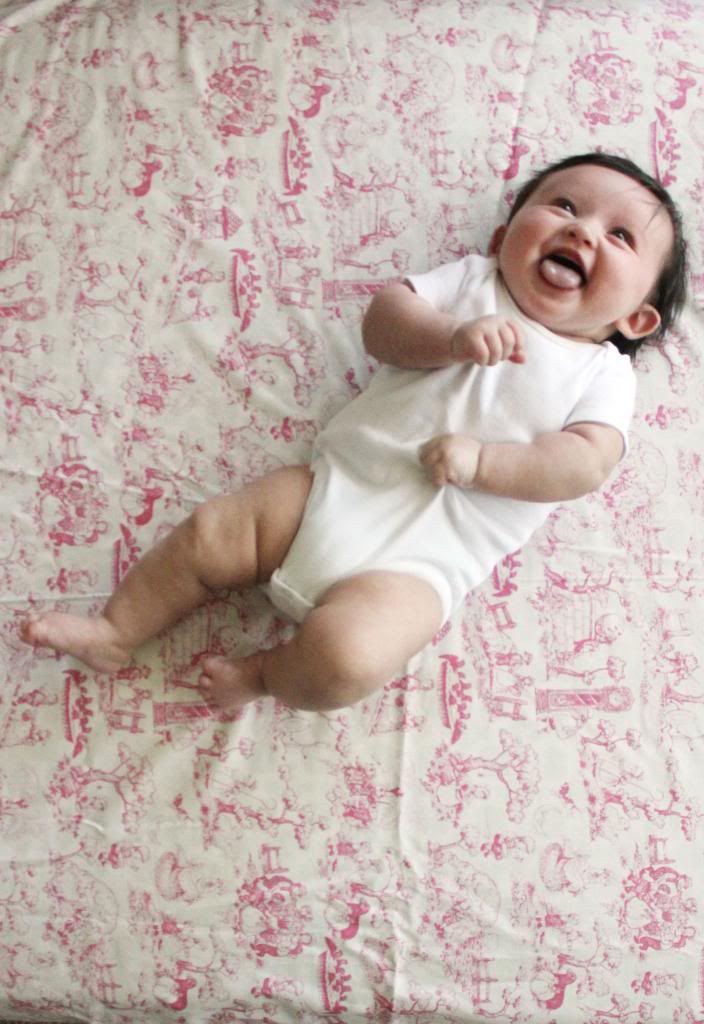 I simply adore this happy girl!