Week 19 and counting! V has perfected her sleeping schedule to about 10 hours a night although sometimes she fights sleep and rubs her eyes like there is something wrong with them that they won't stay open. Otherwise, she continues to be so very happy. She is getting better at sitting up and can really focus on a task whether it be removing a puzzle piece from her big wooden puzzle to grabbing that pesky foot. We continue to work on tummy time as she is not the biggest fan and are practicing rolling from tummy to back and back to tummy.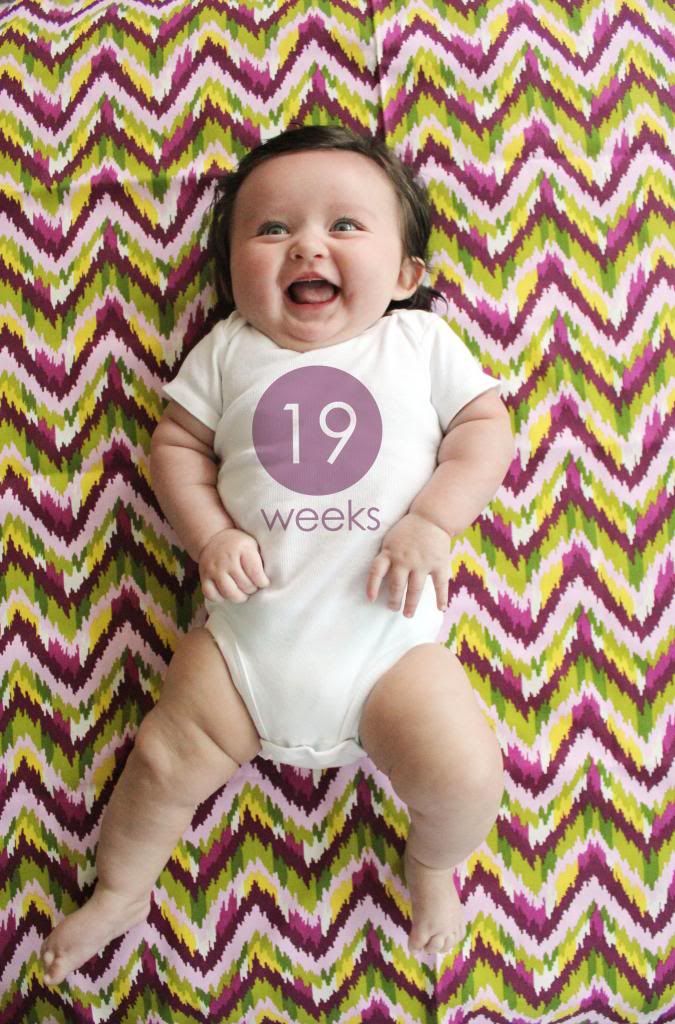 She continues to be curious of her surroundings and knows fully well who is in the room and not. This outtake is a great example of her watching her dad as he walked by.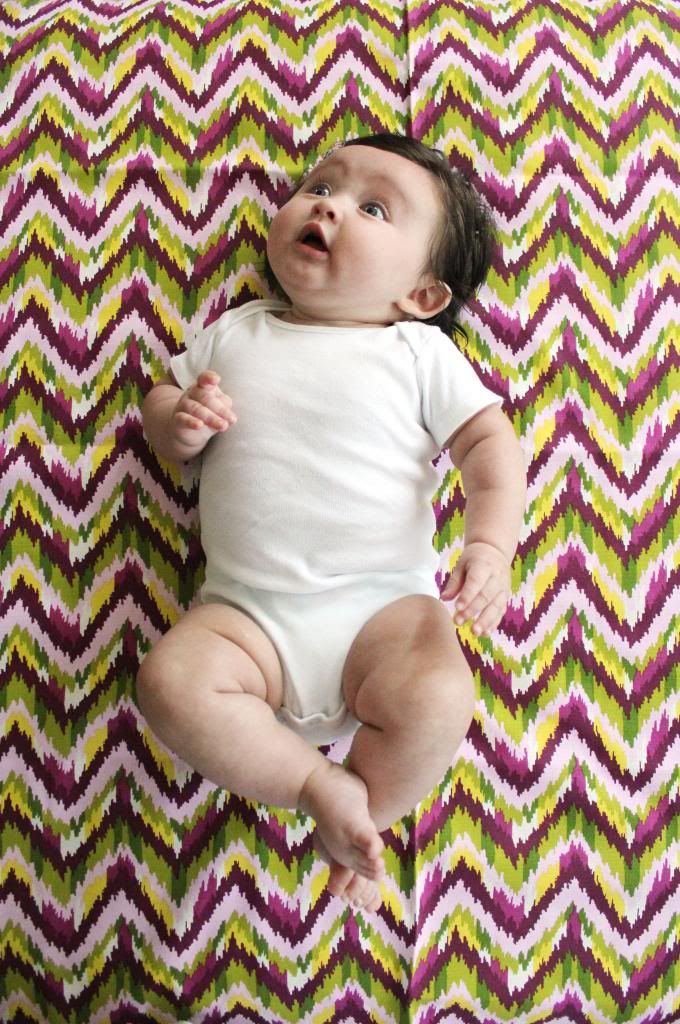 She is also becoming very well versed in rolling her tongue as if she was ready to start speaking Spanish and making zerbert sounds with her lips. The tongue action just makes me laugh so much!