This week marks Vivienne's 6 month milestone! I can't believe our baby girl is half a year old! I feel like she has accomplished so much in the last week like signing for milk. She gets very excited when she is hungry and we sign to her for milk and we have noticed her signing as well. She is also becoming very articulate lately and Devin and I both swear she says Dada when she sees him. It could be totally coincidence but it sure sounds like it. Like I mentioned in our 4th of July post yesterday, she had her first swimming experience at my mom's over the weekend and at a small water park with the family where she went under the water for the first time too. She has also had her first banana and first avocado. She loved the banana, not too sure about avocado. With this big week of firsts, we cannot wait to see what she can do next. We are so grateful for a healthy and happy baby girl.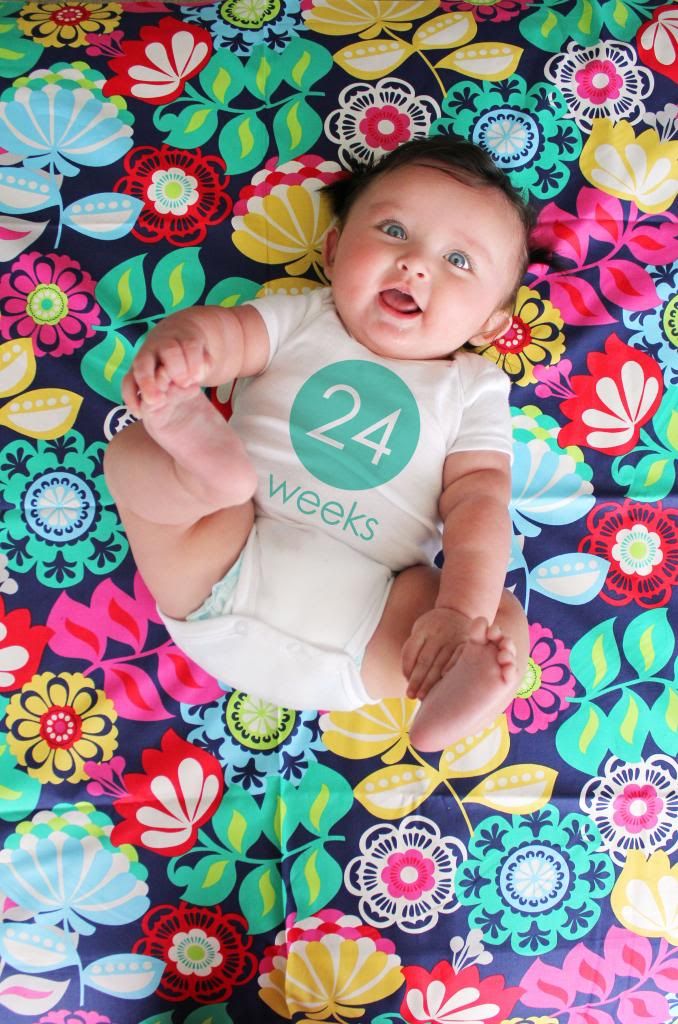 She is so vocal these days and you can definitely tell when she is happy and not so much. Her feet still make her so happy!
She also continues to do some good tongue work...hilarious!
Happy half birthday my beautiful girl!