Our baby girl is growing like crazy! Vivienne is now officially a DIY helper as she "assisted" me in the loft over the weekend. It was more of a probationary period to determine her skills as a helper and she passed. This weekend I fully expect her to help with sewing and painting and all the other areas that need to be addressed up there. Honestly, she did hang out with me up there in her exer-saucer and play while I worked. It was then nice and convenient to put her down for a nap in her room while I was up there also. It was a nice trial run for how I see the loft space functioning in the future with her. I will also be able to do laundry easily with her hanging out up there as the laundry room is right next to the loft. She continues her progression development wise, and is still sitting strong and wanting to move more while seated. She is bending over to grab toys while seated really well. When she gets tired she will gently fall back and tack a rest on her back. It has been so fun to see her little personality blossom over the last few weeks like when she is doing raspberries with her mouth out of excitement.
As you can tell in this outtake, she is super interested in what is going on around her.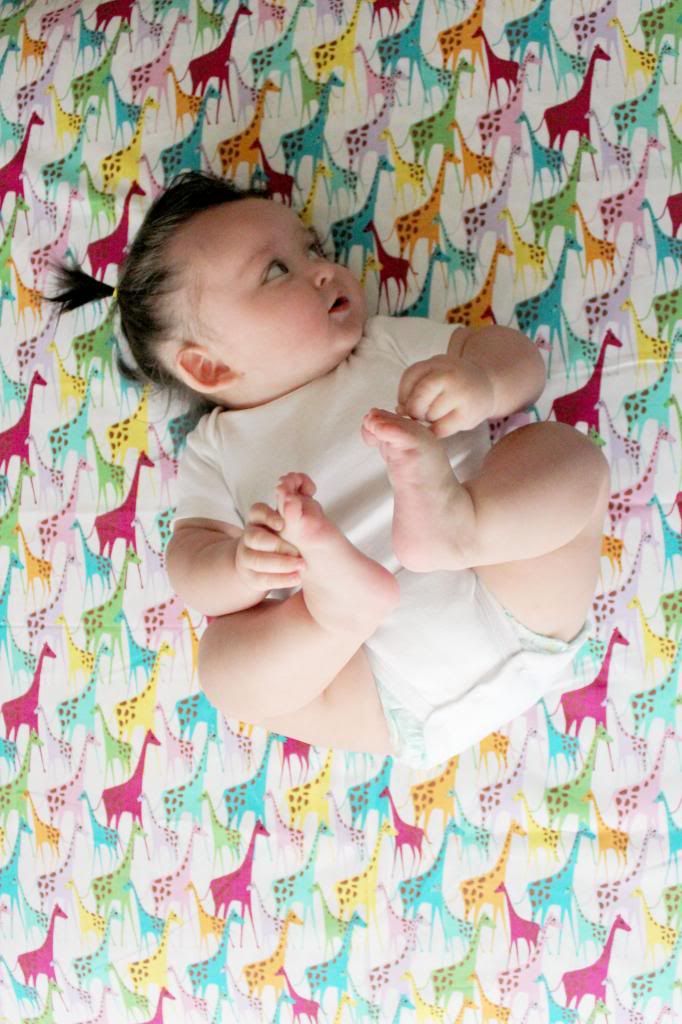 She mostly continues to be a happy baby and makes us laugh on a daily basis.