7 months came very quickly and with it came a little cold courtesy of a jump house Vivienne visited with her nanny and her 2 year old. They both came down with a cold and us mom's in turn got the sniffles. It barely phased Viv with the exception of sleep being disrupted due to stuffiness, otherwise she was her normal happy self. She now can see the nose bulb coming and will turn her head back and forth to prevent the nose probe. But after having her mucus sucked out she would inhale deeply to see if she could breath better. It was so funny. Before the cold broke out, we were able to enjoy a long walk and picnic as a little family. Dad, Roxie, Vivienne and I walked down to our neighborhood park (Viv officially rode) for a ride on the swings, picnic and soccer playing. The temperature was rather toasty that day so we made the trip a quick one. We look forward to taking that walk more often as the days start cooling off in the Fall.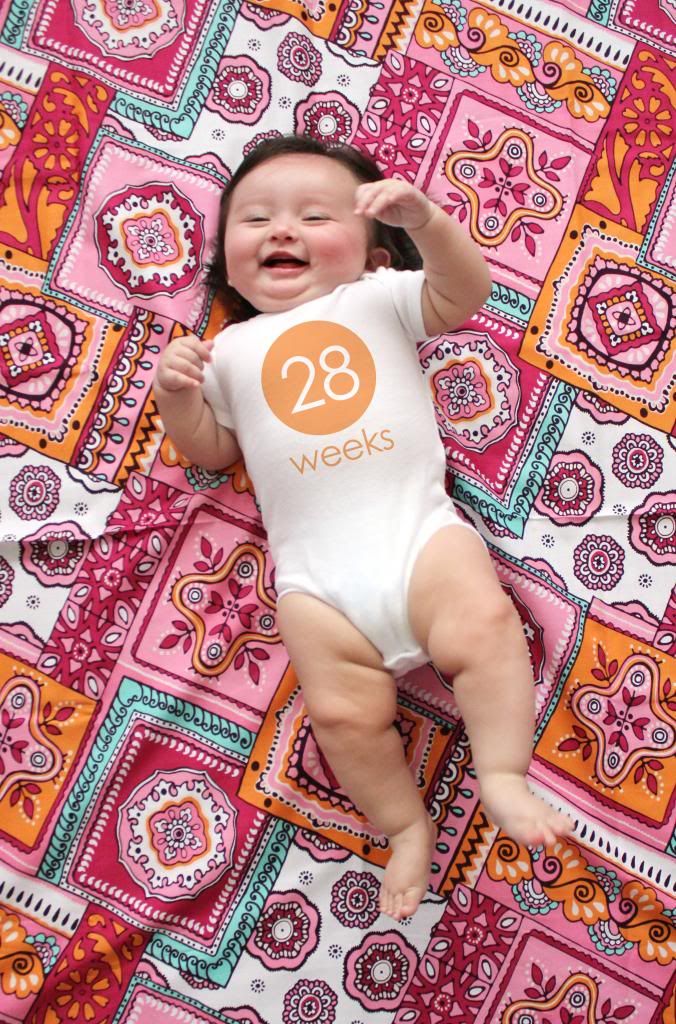 These outtakes show her in action. She loves to kick her legs and flap her arms while on her back.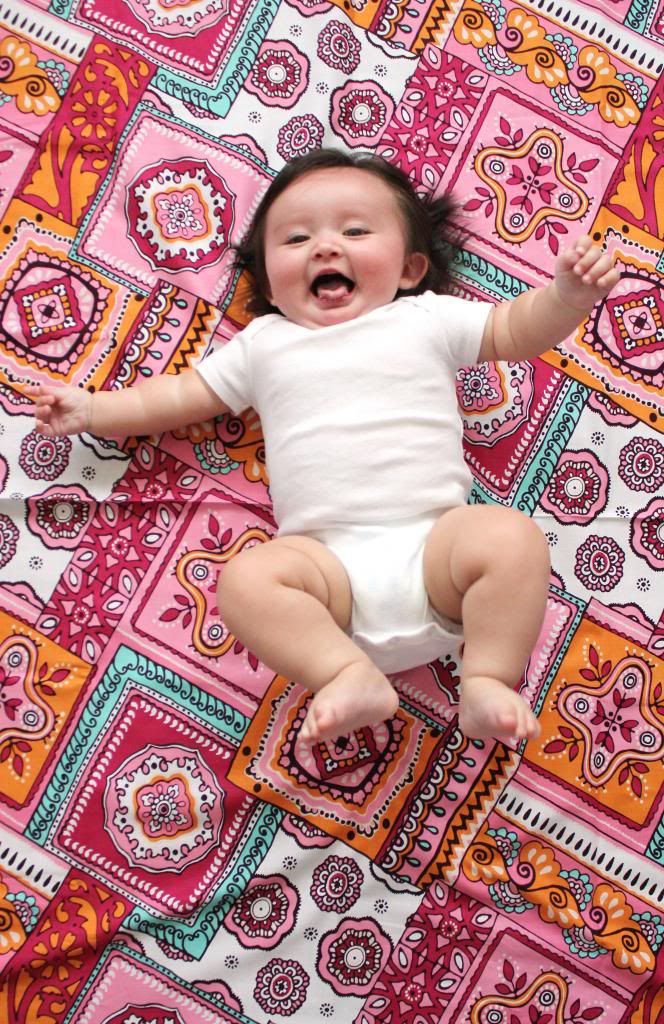 This one shows how she is starting to push herself on her back with her feet and arch her back to almost roll over. It helps if you have your tongue out also.