Vivienne has officially rolled over during her week 30! She first did it at the nanny's and then we witnessed it a couple of days later. We are so thrilled for this milestone and I think she is too. She enjoys the cheers and celebration that comes with each roll. She loves to laugh and thinks it is hilarious when you make your voice go up and down. Her laughs are becoming more distinctive also. You can hear the difference in when she is laughing a little and laughing really hard. Her personality is just sprouting every day. She likes when I sing to her and really enjoys grabbing my lips as I sing to her before bed, this is often a reminder to me that I need to trim her claws nails. They are sharp little daggers. On the food front, she had summer squash and really liked it. We went through it very quickly as she is starting to eat more solids.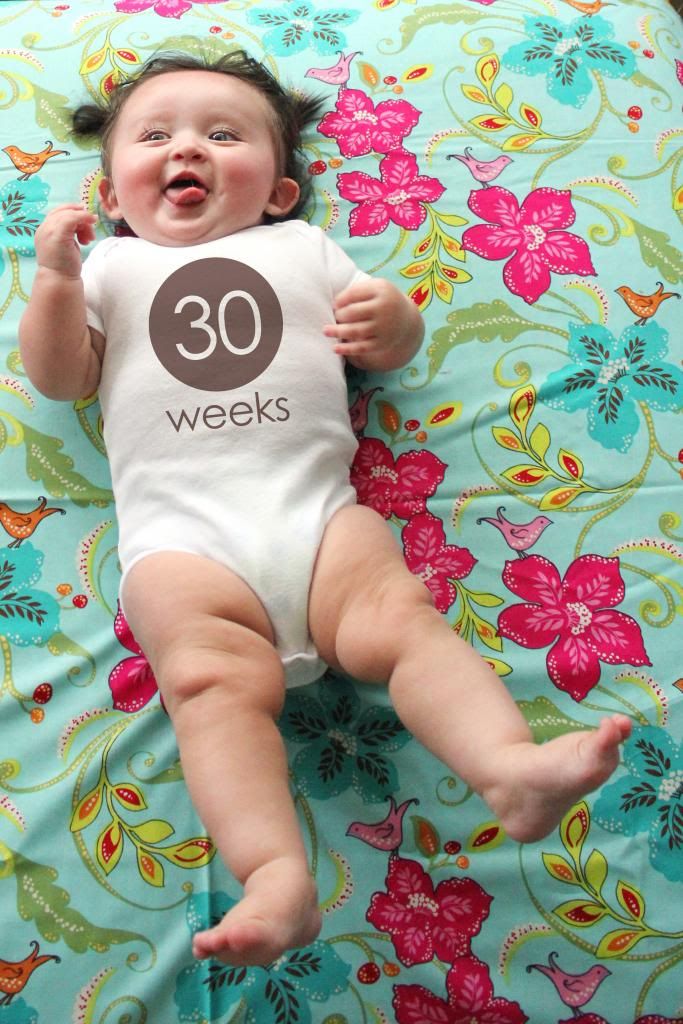 It was so difficult to decide what photo to use this week, so these outtakes were the close contenders. This one didn't have enough of her face showing, but I loved her examining her toes.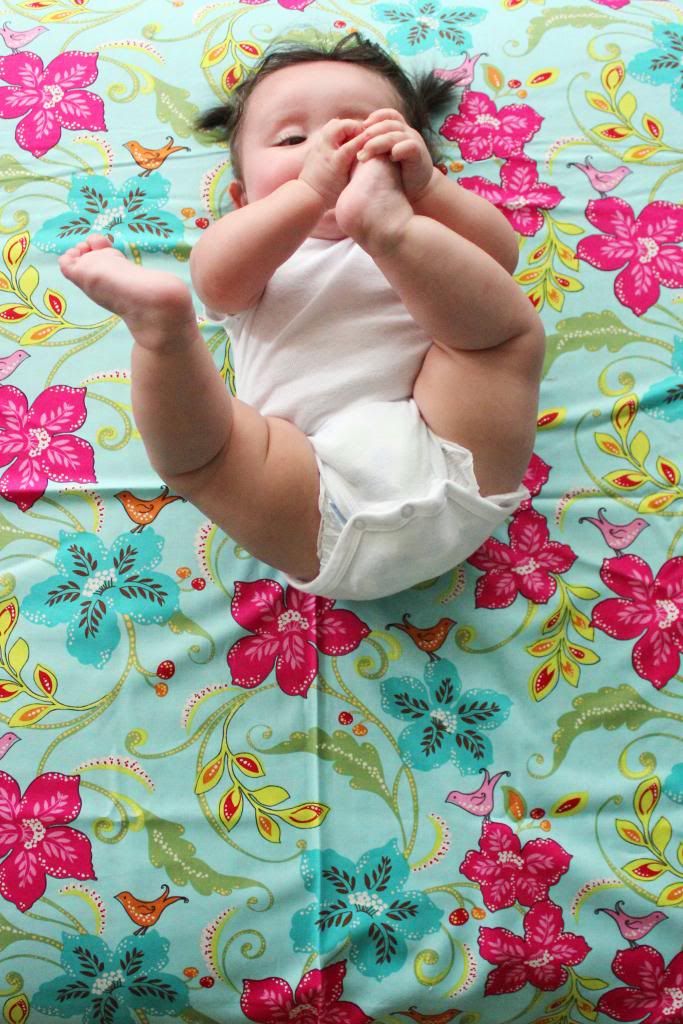 This one captured her super cute smile but in the end the tongue won!