Week 27 has come and with it came some new firsts for Vivienne. She enjoyed her first swing ride at the neighborhood park, she found it so relaxing that she fell asleep. I think it reminded her of her baby swing at home that she has grown out of and I'm sure misses a little. She is doing lots of moving around lately and is scooting pretty successfully on her belly during tummy time. She is also pushing herself while on her back with her legs, mostly while on the changing table, which scares me to death and makes it a little difficult to change a poopy diaper. :) Her favorite activity in the evening is to jump on dad. She has the jumping action down, and basically just needs dad to hold her while she jumps on his lap. She loves for him to lift her up high to "fly" a little. She continues to stick her tongue out mostly when she is so happy and excited and this weeks pictures definitely reflect that.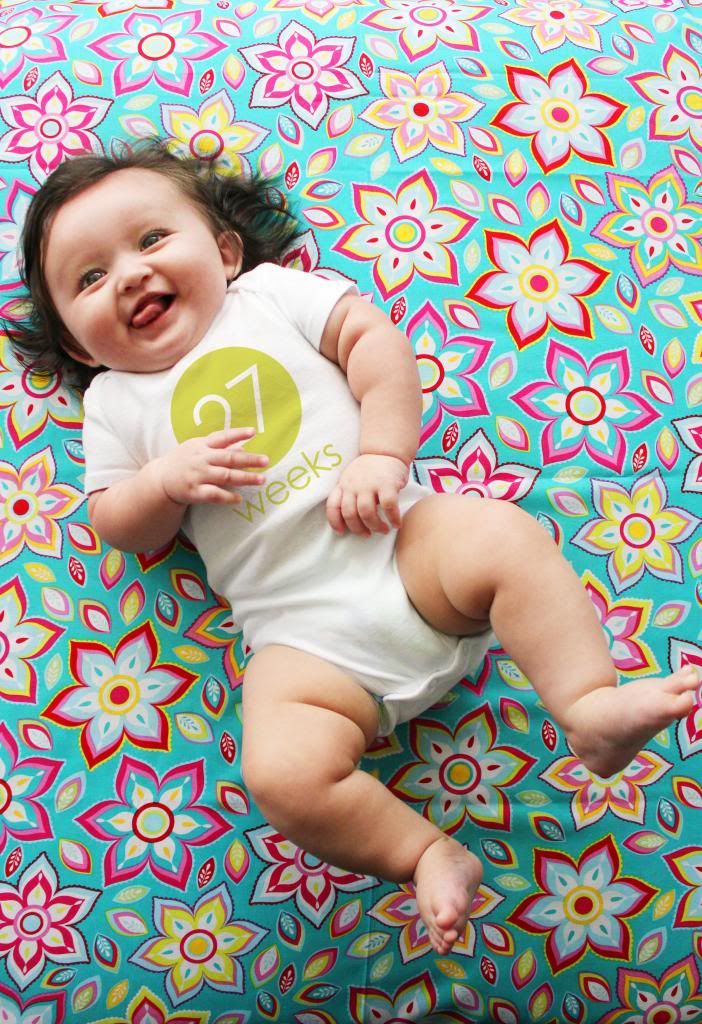 "Yay! Pictures are so fun mom!"
"You are so funny with that camera mom!"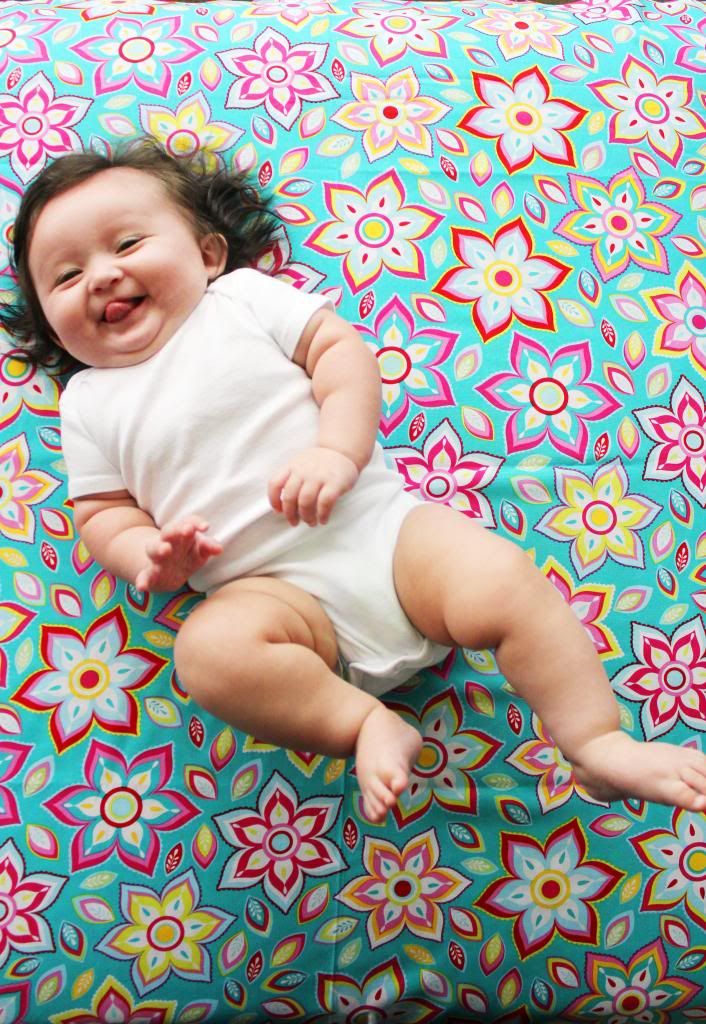 "Wait, are we still taking pictures mom?"